Lech Majewski: I am like an old school painter working with the film instead of a brush and a paint, but canvas stays the same
Written by Eva Csölleová, Vítek Formánek
Polish director Lech Majewski was born 30.8.1953 in Katowice. He studied Academy of Fine Arts. Since he was also a talented writer, poet and painter, his next steps led him to the National Film School in Łódź. His first film was Zwiastowanie shot in 1978.Two years later came the medieval story The Knight and Lech left for England and USA. There he worked on many critically acclaimed movies such as The Prisoner of Rio, The Gospel According to Harry, Basquiat and Glass Lips to name a few. He was a guest of Letní filmová škola
(Summer film school) in Uherské Hradiště in 2019 where he was awarded the Annual Award of the Association of Czech Film Clubs.We were interested in interviewing him, but there was no time in Uherske Hradiště so we sent him an email. He replied and we talked on the phone.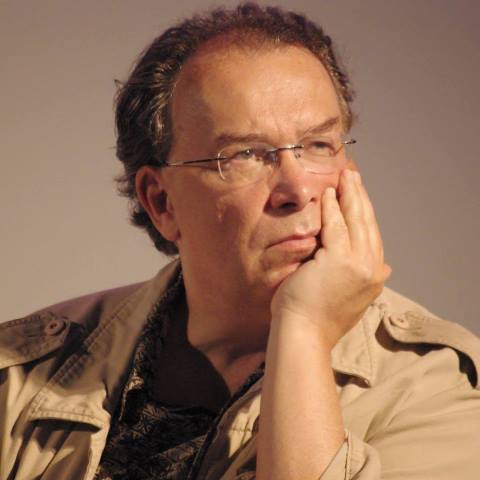 What influenced you to go to Academy of Fine Arts in Warsaw? Was it with blessing of your parents or they were against it?
My parents had nothing to do with it. I started to paint when I was 15 and had my first exhibition when I was 16.Then I won a prize for designing a poster so it was natural for me. But Academy wasn´t in Warsaw, it was in Krakow. Once someone put it wrongly on internet and since that time this misinformation multiplies. Whenever I can I try to correct it but it doesn´t work.
In National Film School in Łódź your teacher was Wojciech Has who taught you directing. Did you accept all his advices without objections - as master and pupil - or you disagreed with him and often clashed over opinions?
No, no, we didn´t clash with each other. He was a good friend and supervised artistically my first steps. I was very, very happy that a person like him, with such imagination, can be my teacher. We had very similar take on reality so we could communicate quite well.
Wojciech Has always omitted political topics in his films. Did you feel the urge to state your views? Was that also a reason why you emigrated after the martial law was declared in Poland?
Hm, partially. It was more or less personal situation. I was never a political fighter. I was more concentrated on - let's say - inner life. I went to England to raise money for my next project and was stranded there by martial law and I didn´t want to go back. My passport was revoked and instead I went to New York. I didn´t go back to Poland for the next ten years.
So your emigration was similar to Miloš Forman, nothing real dramatic. Did you struggle like him in first month of living abroad?
Funnily, while in New York, I met Michael Hausman, producer of Miloš Forman's films. He taught me how to produce my first American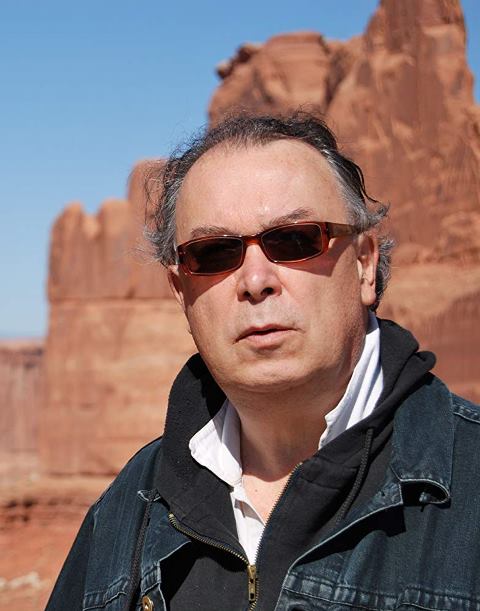 movie and I became a producer as well. He told me: "someone with a vision like yours must know how to produce, because you should retain your independence". I was lucky to meet good people in my way, like Wojciech Has or my other professor in the Film School, Grzegorz Królikiewicz. Wojciech had a sense of the "nobel" cinema, a Visconti type of movies, while Królikiewicz had a very analytical mind. His ability to analyze films was extraordinary - he was like a surgeon taking apart bits and pieces, meanings and symbols. On the other hand, Michal Hausman taught me how to raise money. He navigated me into the American financial waters and legal responsibility. I had a project for a film about a coalminer who falls in love with a girl and I tried to raise money for it in Poland but, as I said, I was stranded in England and tried to film it in Yorkshire. Then Hausman asked me "why don´t you do it in Pittsburg?" So one project took me basically through three countries. I wanted to have Jerzy Zielinski as cameraman, but Hausmann opposed it - "Oh, you both would be speaking Polish - he said - and I won´t understand what you are talking about. I had a terrible experience with Forman and Ondříček, when they spoke Czech - I didn´t understand a word and felt like an idiot". Finally though I made this film with Jerzy and Miloš Forman has put my film in his Top 10 movie list in 1985.
Miloš Forman often said that after coming to New York he had 1 dolar per day just enough for a can of beans and a can of beer. Did you have similar hand to mouth life or you were well set up?
When I was in London I was actually starving. Literally I had no money. Just a smell of food from any restaurant was making me dizzy - I almost fainted smelling it. Then I met Lindsay Anderson who gave me 1000 pounds saying "you need some money to survive here". He also got me a membership at ACTT (English film union) so I could work in English film industry. Yes, I was lucky, Lindsay helped me a great deal. With the money I got from him I flew to New York
What was the state of Polish cinematography in late 70´s, was there much censorship like in Czechoslovakia?
Yes, there was a "Cinema of moral anxiety" - Wajda and a group of young filmmakers made socially conscious movies, but I was never interested in this kind of approach. At that time I was preparing a movie about the knight in the armor in the 13th century - you see I was sticking out from what was going on in Polish cinema at that time. I don´t think my films are part of any kind of film movement - they go their own separate way.
In 1988 you filmed a story of the Great Train Robber Ronnie Biggs, what led you to do this? Did you admire him or just found him as an interesting man for the story?
My father was working for the company that was buying iron ore around the world for Polish steel mills. He was often traveling to Brazil to buy their ore and I was getting his postcards from Rio de Janeiro. I always wanted to go to Rio myself and as soon as I finished my film with Michael Hausman I met a Brazilian producer who asked me to make a film about Theodor Roosevelt hunting in Amazon. I wasn´t interested in this story, but when he gave me his business card with a Rio address, I told him "why don´t we make a movie there" and in a flash I thought about Ronnie Biggs among bikini
clad mulato girls on Copacabana. I knew that Biggs had limited freedom and couldn´t travel outside the state of Rio de Janeiro and I immediately came up with the title: Prisoner of Rio. A few month later I flew to Rio
and started to work on the screenplay with Ronnie. I was 31 at that time and had a great time with Biggs visiting all the night clubs and samba schools. We made this film - it was showed at Cannes and picked up for distribution by Tri Star Columbia. Hollywood big time. The music score for the film was composed by Hans Zimmer - this was his debut.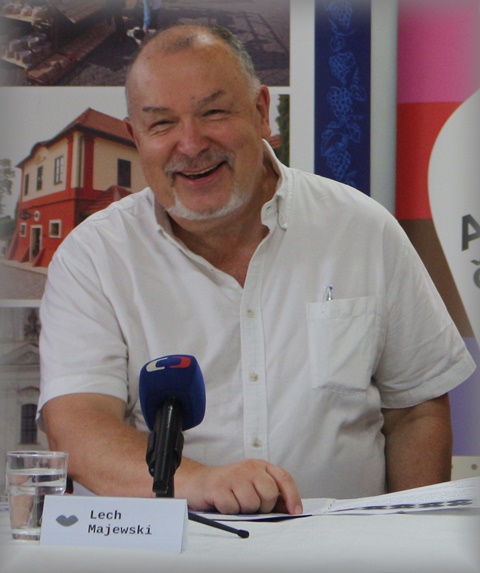 What was your breakthrough film in America?
It´s hard to say. Both of my films Flight of the Spruce Gooseand Prisoner of Rio were showed in Cannes and had good reviews and after that I had a number of commercial offers which I turned down. I started to teach screenwriting at Yale University and then I met Jean Michel Basquiat. He died a few years later and I started to write a story about him. While I was doing research for it I found Julian Schnabeland I asked him to collaborate with me on the dialogs. Julian loved the idea and we started to work together but we met all sorts of problems with Basquiat's father. He looked at our screenplay and said there is no way he will allow making this film. We went through various legal battles and had to amend the screenplay, sanitizing it, but by then I didn´t want to do it anymore and I asked Julian to direct it while I became a producer.
You worked with David Bowie on this film. Was he difficult to deal with?
David wanted badly to play Warhol in this movie. He was pretty good at it.
Your next film Gospel according to Harry was made in cooperation with David Lynch and his production company. Did you approached him or he has chosen you?
After Basquiat project I moved from New York to Los Angeles where I started to work with Propaganda films, a production company that made most of MTV video clips with various stars like Madonna, Michael Jackson. I was an artistic supervisor on some of these clips. We did Twin Peaks series and the movie Wild at heart as well and I met there David. For the Gospel according to Harry I found a new, exciting young actor and gave him his first leading role. His name is Viggo Mortensen.
Do you still work in Poland and help filmmakers with your contacts and influence or you are based in USA, have US producers and only go home when you want to film in cheaper locations?
I don´t go to Poland for cheap locations - I go there because I love Poland. I was born and raised in Silesia, so I go to Katowice where my parents, who are no more with us, left me an apartment in which I was born. This is my internal landscape. We can film everywhere but we love the landscapes we grew up with. I have both American and Polish citizenship and also have an apartment in Venice so I stay often there. My recent project took me back to Poland again, and I'm quite happy about this.
In 2006 Museum of Modern Art in New York hosted a retrospective of your work. Was it kind of tribute to you and recognition of your work?
Absolutely, more so if you think that I was the youngest person to ever have it. It is the major honor that can be bestowed on you by such an important institution. Senior curator of the Museum, Laurence Kardish,told me "The Museum of Modern Art in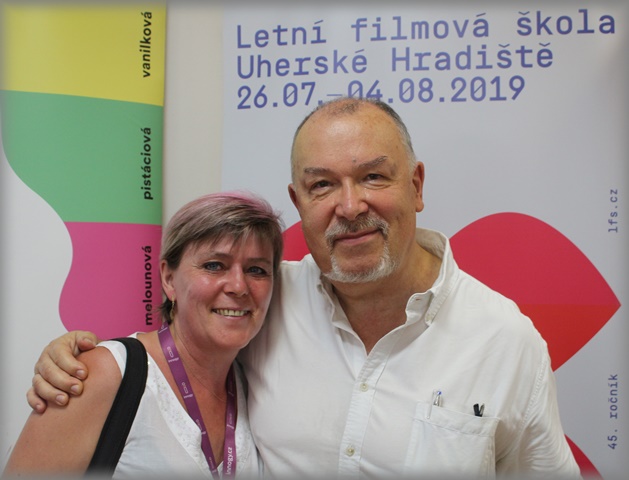 New York is the first modern art museum in the world and in its entire history you are the youngest to have the individual retrospective. Usually you have to be either dead or about 90 to get that". So obviously it was a big honor for me. According to Laurence I am like an old school painter who paints his visions in films.
Thank you very much
Vítek Formánek and Eva Csölleová