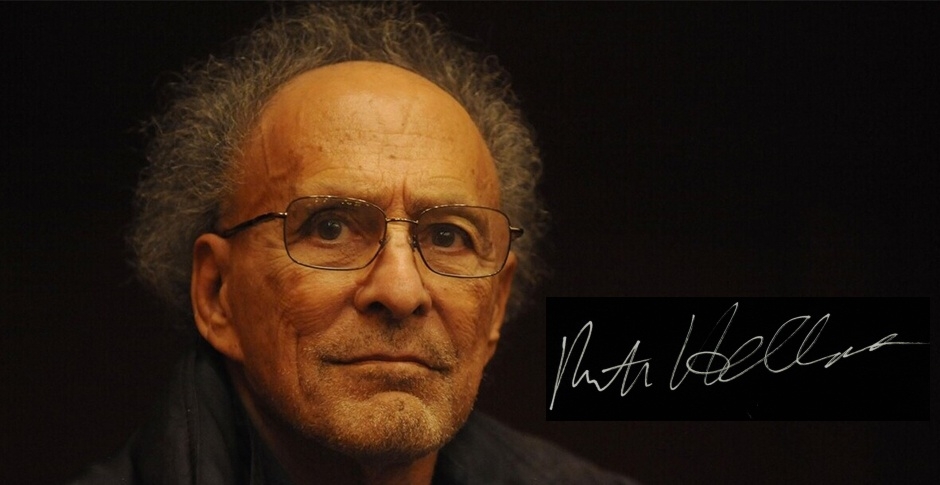 This tribute article would not have been made if there was not that big... IF. If we wouldn´t prepare article about Jack Nicholson, we wouldn´t have hit the name Monte Hellman who was part at the birth of independent film scene in USA. We wouldn´t have recalled meeting Monte in Karlovy Vary Film Festival in 2011(when his name didn´t ring the bell to us) which ignited interest in making an interview with him. While googling details, we figured out he died only four days before we got this idea, at the age on 91. So instead of intended interview (which maybe wouldn´t even happen) we put together tribute article from foreign sources. He deserves that. R.I.P.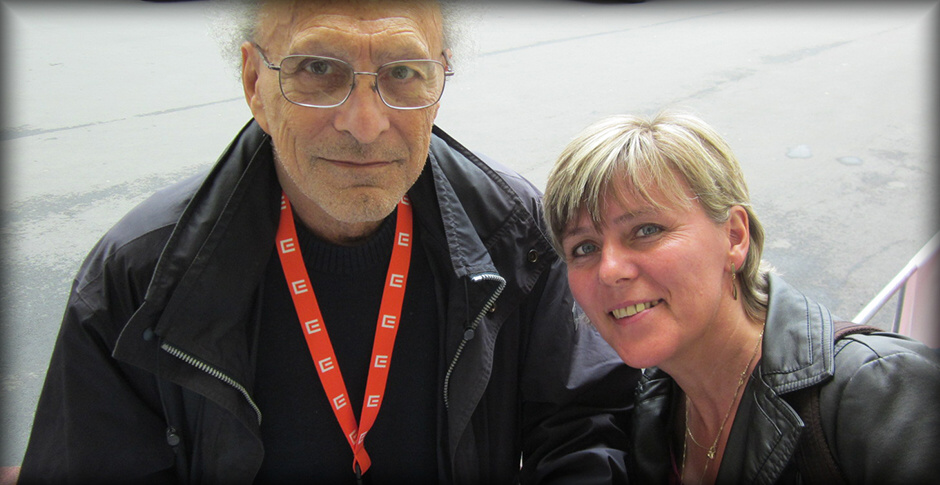 Monte Helllman was born on 12. 7. 1929 (some sources mention 1932) in New York.
Family relocated to Los Angeles when he was five years old. He graduated from Los Angeles High School and in 1951 graduated from Stanford University. His first real job was with Roger Corman, who made his B-movies on very tight budget and in very short period of time using unknown young actors or former stars who would work for minimus salary. Monte became multi-skilled film craftsman who directed, produced or edited many films for either Roger Corman. Bob Rafelson or Sam Peckinpah and in later years for Mark Robson, Paul Verhoeven or Quenton Tarantino.
Corman´s film had budget of tens of thousands dollars and profit was reaching millions which left the Hollywood bosses with opened jaws. His formula was simple, sex, violence and realism, which attracted young audience. Barriers were broken or pushed, myths were destroyed. Recollections of Monte Hellman will allow us to have a close look at work with Roger Corman, who celebrates his 95th birthday this year. Long live freedom and independence (Not only in film).
What inspired you to become a filmmaker?
Watching serial like The Lone Ranger and The Tarzan films on Saturday afternoons. It was the beginning of my love of cinema.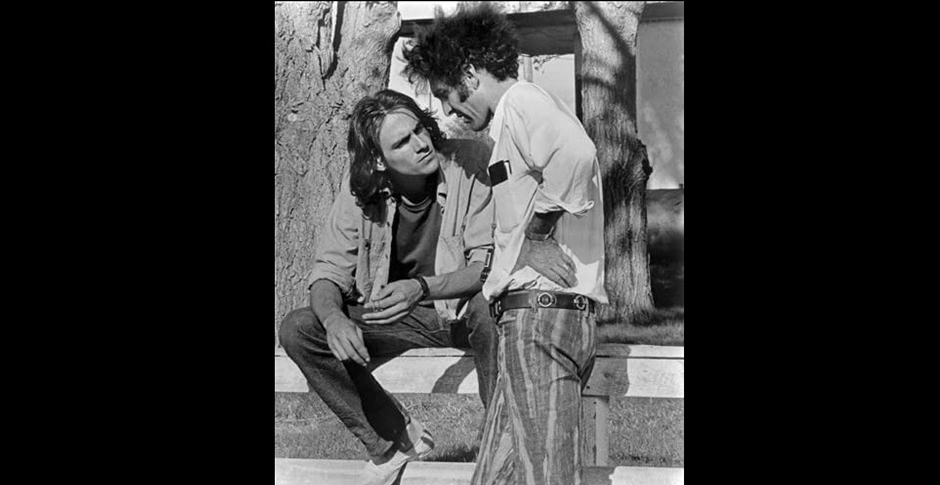 Now, looking back by half of century, people often ask then filmmakers, how did they do it, that it became a film classic? What´s your answer for that?
Well, anyone who is honest will tell you that at that time noone knew they were doing anything special. I just made movies that I could with opportunities I was given. It was a certain amount of necessity that resulted in invention, but other than that, we were just doing the best with what we had.
How did it work at the beginning when you worked with Roger Corman on films Beast From the Haunted Cave, Creature from The Haunted Sea or The Terror?
It was baptism of fire. It was the training ground for me since we learnt while we worked and we learned fast. We were given a very strict budget and they expected us to deliver which was almost impossible in given space of time. I had 13 days for my first film and by noon of the first day we hand´t got any shot since it was minus 10 C and all equipment was frozen. Roger was screaming on the phone that if we don´t get our first day quota he will hop onto the plane and take over the picture. We managed to get it working and have done the shots. After the Beast he asked me to expand four pictures for TV, they had about 62 minutes and he wanted them to have 80 minutes for a sale to Allied Artists TV. So I went off and reshot scene, some of them three years later-getting same cast together and tryibg to duplicate the locations.
Is it truth that Corman used same set and actors when he made a film and had some time left in order to capitalize on invested money?
Yes. When we finished one film we had weekend left and built set, so he asked me to use Boris Karloff to make some scenes. The script was hastilly written I filmed five more days and the film was finished. Corman gave us lots of freedom and only thing he cared for was to make it within given budget and have film which he could sell.
How did your cooperation with Jack Nicholson begin?
In 1964 we flew to Philippines to make two films Back Door to Hell and Flight to Fury. I was directing and Jack was writing script and acting.It was the catalyst for life long friendship and collaboration. Then we started to deviate from the norm, but as long as we brought the film on budget, it was tolerated. Had we overstepped the budget by single dollar Roger would slash it off our salaries, that was iron rule. When the film was well received it gave us more freedom and we took it even further, to put our own mark on the material. We experimented a lot, films were made for no money but with true heart.
Did you always try to capture the attention of the audience from very beginning?
I didn´t think about it that way. I can tell if the movie is good or bad after two minutes. If that is not good for me after that time, I don´t watch it anymore. When I was directing,I experienced it differently. I learnt to shut off my brain and work through my instincts. I work from the unconscious. And I tell the same my actors. Don´t think too much, shut off your brain and just let it happen. Only then it will come from unconscious, not from the conscious.
Did you teach students of film schools?
Only few times. We had master classes but everything I know about movies I can tell them in minute or two. So we rather watched movies and talked about them. I think I learnt more from students than they learnt from me, especially in terms of using modern technology.
If you would be able to start all over again, would you go same way?
I didn´t choose it, since I had no choice. But yes, I would go same way. It was hard and I worked eventhough I knew it will be very difficult but let´s be honest, I continued since it was so exciting that nothing could match it.
When you made your films, was it hard to obtain money for that?
Yes, always. Except Road to Nowhere which was my first project that got made. Before that I never had a project of mine that would get that far and I was always hired as director. My daughter Melissa has raised enough money so she became my producer and when the film was finished she again raised money for post-production. It was and still is very difficult to finance a movie.
How did you work with actors?
I mostly casted the actors according to their look and appearance and very often they surprised me. I didn´t direct them or didn´t tell them what to do. I didn´t want them to play, I wanted them to become a character they are playing. I was working instinctively and without analyzing things. After many years when I watched the programs where my ex-actors talked about working with me, they said that my answer to their questions was usually: "I don´t know." It shows that I didn´t think about things too much and worked subconsciously.
So when you worked instinctivelly, how did it work in editing room when you had more time to think?
Well, I edited about 90 % of the material.
Do you think European films had something that American films don´t?
Surely, they always had. In last years I watch American films less and less and I just couldn´t stand La La Land which won Oscar in 2016. After many years I was finally given a membership in Academy in 2007 so I can watch about 35 new films each year. I befriended some European directors since I do like their job. I don´t say they necessarily broaden my horizons but I like the movies and asked them to send me the copies for I could watch them again and again.
How important was the film critic for you? Do you read the reviews?
I do, but just out of curiosity. Mostly they don´t know what they write about. One female critic didn´t like me so much that she mentioned me eventhough she didn´t review my films. She wrote: "It is as bad as Monte Hellman´s movie." You can please everyone.
How important was the box office success to you? Was it crucial?
Since I never made a movie that made lots of money I can´t say it was crucial. I obviously wished for that but I could live without it.
Photo, thanks: authors, KVIFF, IMDb