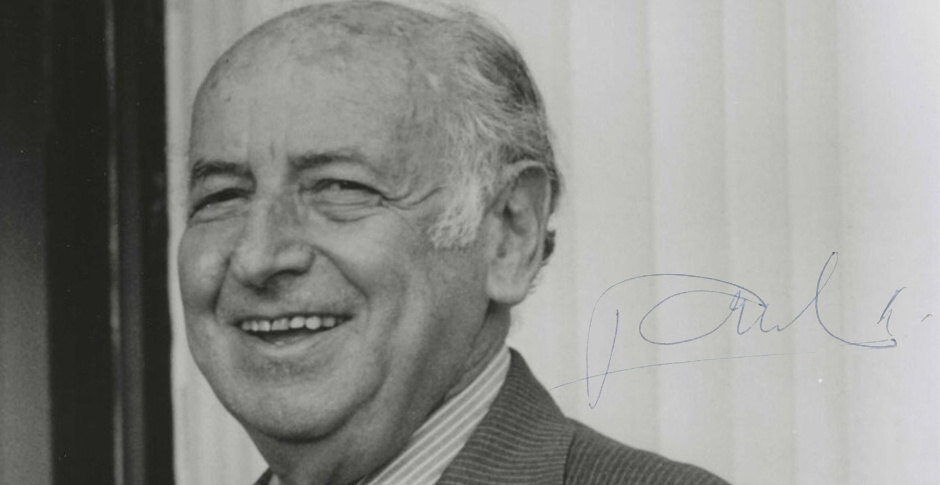 Paul Kohner was born on 29. 5. 1902 in Teplitz, town on the North of Czechoslovakia. His parents Julius and Helen Kohner belonged to local Jewish community and Julius had nickname "Kino Kohner" since he run local cinema and published film newspapers. Paul had brothers Frederick who later became writer and script writer and Walter who later became Hollywood agent. His wife Hanna became the first ordinary citizen who talked publicly in celebrity program This is Your Life about her experience in Nazi death camps. It was in 1953. Paul has been a prudent, hardworking and purposeful man, who wasn´t afraid of taking risk and he could do swift decisions. Thanks to that, then 18 years old boy from Teplitz, with no experience, made his way on the ladder to the very top in Hollywood and he became very respected and acknowledged producer and agent and had the likes of Maurice Chevalier, Liv Ullmann, Ingrid Bergman, Marlene Dietrich, Billy Wilder, Bill Travers, Ernst Hemingway in his agency.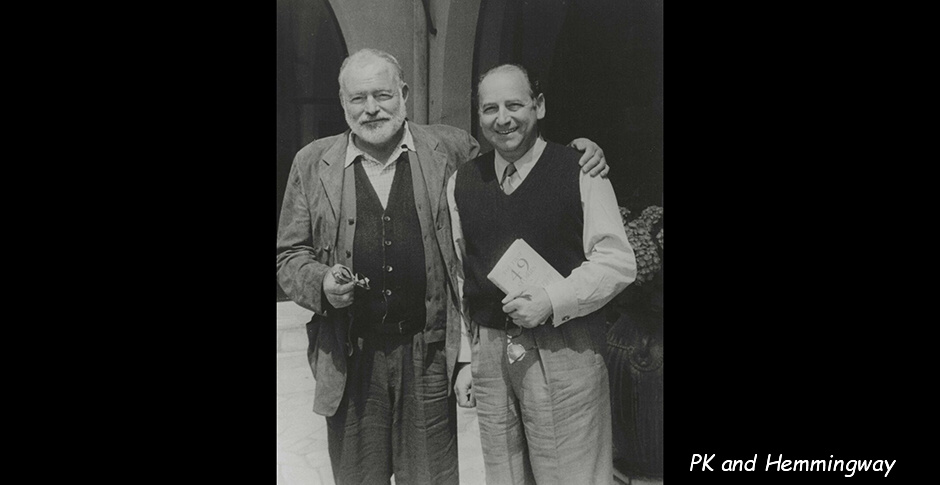 He was the man who, despite tough competition in a world, where money is the alpha and omega of everything, has maintained honesty and humanity for which he was well liked and respected by film personalities. During WWII he helped dozens of German actors and script writers, who had to escape from Nazis, to get visa and job in America, who would be have been totally lost without his help and care. Paul was working for powerful bosses in studios, was the witness of sound film arrival, disintegration of old studio system after which the running of studios went from bosses to hands of managers and lawyers who were only after profit and money, not film.
Paul´s son Pancho, with whom we have been friends for many years now, let us look into memoires of his brother Frederick, who described raw and brutal life in film industry, ruthless conduct of big bosses, false mask of people in Hollywood who were scared to show their true emotions and opinions. It is breath taking look into film machinery about which a tinsel, glittering and naively false myth arose, which confused heads of many who were longing for glory and wealth, but in fact, it is ruthless moneymaking factory where the fight is without gloves and only the best wins.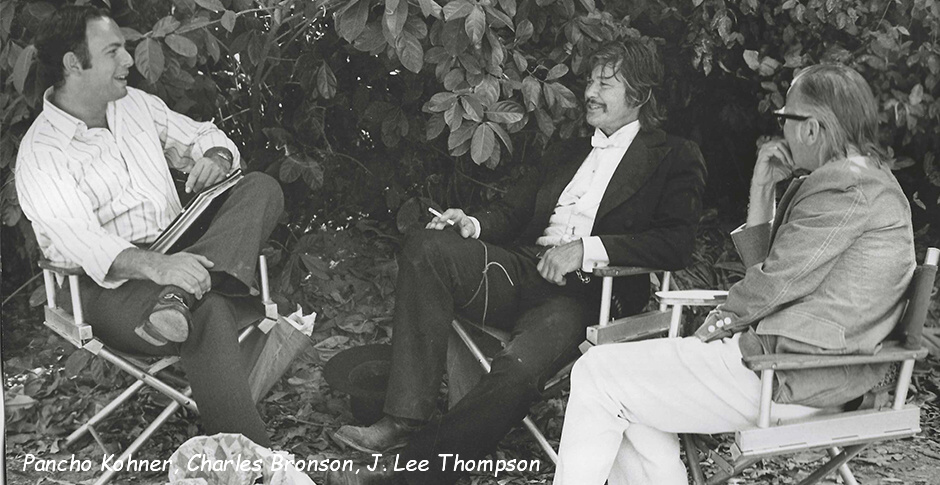 Paul Kohner died on 13. 3. 1988 so this article will commemorate 33 years since departure of this great man. Story of his wife Lupita can be found in the book Továrna na (falešné) sny (Factory for (false)dreams) while son Pancho reveals the way how films are financed in Hollywood in book Hollywoodu navzdory (In defiance of Hollywood) which was also written by authors of this article. (infos about this book can be found on this website)
Beginning
The life of Paul Kohner changed on 15. 8. 1921. In Karlsbad arrived boss of Universal Studio Carle Laemmle to take a break and editor of film newspapers Filmschau, Julius Kohner, got an an idea to make interview with him. But he sprained his ankle and returned home and asked son Paul to deputy for him. Paul spoke German and Czech but his English was only the one from school, but despite that he boarded a train to Karlsbad and got into Hotel Pupp. He sent a card to Laemmle´s secretary Harry Zehner and asked for interview. He was politely refused but Paul didn´t give up and wrote onto card something in extent:
"If I could go for three hours by train you surely could spare three minutes to see me," and sent it to studio boss again.
He was impressed and invited young man to his room. Paul didn´t take any note from whole interview which impressed Carl yet again, and he enjoyed the deep, knowledgeable report of European and German film scene. He spotted a potential in young Czech and offered him a job in his studio in Hollywood and that he could leave with him in two weeks. Parents weren´t against it, on contrary, and especially "Kino Kohner" was beaming with happiness so Paul did leave his hometown to unknown destiny.
Problem was, that Laemmle went to Paris before boarding a transatlantic ship and didn´t tell anyone about his new protege, so when Paul arrived alone into New York and went to the studio, no one knew about him and didn´t know what to do with him. Paul was now alone in unknown country, very far away from home and home sick. When he saw ship on the Europe bound trip, he was determined to get back on board and return home. But when he thought about disappointed parents, he forgot about his idea and waited another week for Laemmle´s arrival. He sent him into shipping department for 18 dollars a week. It was disappointment for Paul, but he understood that he has to start at the bottom of the ladder and climb up. He paid 5 dollars for flat and sent one dollar in a letter back home. Twice a week he attended evening classes to learn American English and with his roommate Willy Wyler he used to crawl through film magazines and publicity brochures from studio, translated them into German and sent on his own expense to European magazines. His reports got published and along with issues came modest checks. When he showed that to Laemmle, firstly he got furious that it will cost him a fortune for such advert but when Paul explained him, it won´t cost him a dime and he was even paid, he changed his attitude and created Foreign promotional department and made Paulin in charge of that with increased salary of 25 dollars a week. All money Paul would get from magazines would have to go to Universal Studio from now on.
Cover picture with Paul in suit tailored in home town got to Teplitz and parents were beaming with delight. Their son cracked it in 6 months!!! Paul took Wyler into his department since he spoke and wrote French and together they covered the whole Europe with reports.
One day, director´s legend Erich von Stroheim arrived to New York and Paul called him and asked for a meeting. He was invited to hotel immediately and since he knew all his films and saw the rough edit of his latest film Foolish Wives he had some innovative ideas. Music! He sat down behind piano and started to play Vienna´s melodies and von Stroheim was abducted by an idea how it will strengthen the film and invited Kohner for lunch, where they creatively talked as even partners. Von Stroheim made him his assistant for entire stay in New York and before he left, he talked to Laemmle which opened Paul the door to Hollywood.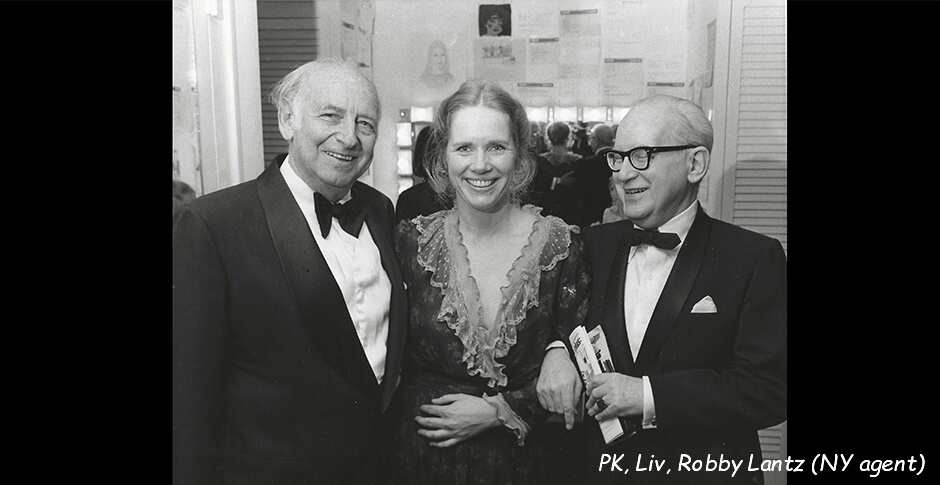 Paul slowly settled down in America but still was determined to get back to Europe and make flying visit to his family. He came with a crazy plan how to get home on studio expenses and told his boos that he would go to Monte Carlo and made Monaco prince host of the world premiere of Foolish Wives. He could invite European aristocracy and present Laemmle with medal. This pleased boss´ ego and gave Paul ago ahead sign. Paul sent a cable to Teplitz saying he will come to Europe with studio boss and will send exact time about his arrival.
Proud father assumed that he will come to Teplitz with big boss and booked the apartment in top home hotel and came to station with local music band. He was puzzled and disappointed when seeing only his son with small suitcase leaving the train. Paul was puzzled when his saw such reception but when the matters were cleared they all had a laugh. He explained that Laemmle left to Paris from Le Havre port and Paul went alone his own way. Paul didn´t stay home for very long since he had to go to Prague next morning. He phoned a friend in Prague office of Universal who arranged a meeting with Minister Jan Masaryk on Prague Castle. Paul told him Mr. Laemmle wants to produce film in Czechoslovakia and maybe build even a studio here and he should get Medal for Merit. It did happen and front page picture of Laemmle, Masaryk and Kohner appeared in Prague newspapers. Laemmle was flattered, Kohner was revealed and all were happy. He became personal assistant to Laemmle and did a lot for his publicity. After return to studio, Paul was assigned to go from state to state and make detailed market research which came handy for him later on.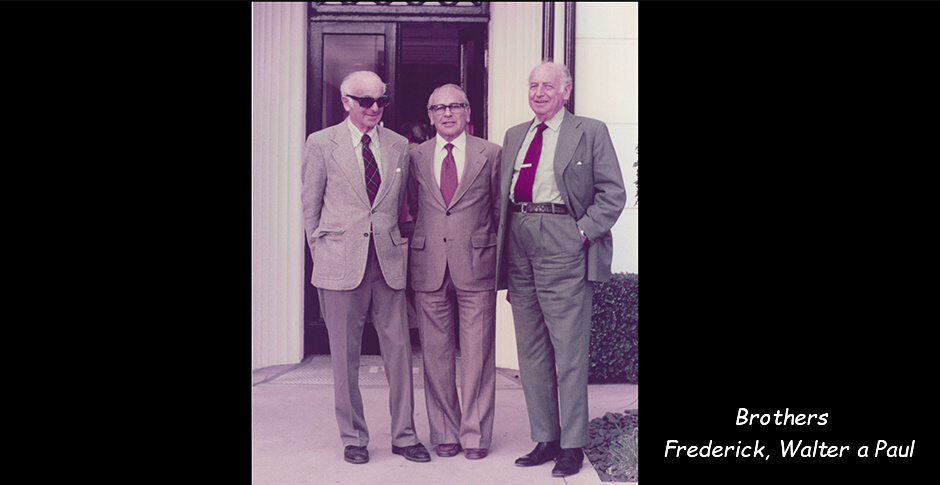 A Mask called Hollywood
In 1924, after three years of hard working in America, Paul traveled to Paris where his brother Frederick studied in Sorbonne and whom he supported financially with 25 dollars a month. He was looking forward to see his famous and successful brother after such a long time but was disappointed and disillusioned. Somebody else came to Paris, not the brother he knew well.
Frederick recollected those days:
"I met him in the port and we walked back to his hotel. We talked about weather and journey and had nothing to talk about. He became Hollywood man. In his hotel room, the phones were ringing and he was calling Vienna, Berlin, Rome, Prague. He called the room service and ordered a lunch but I didn´t feel like eating. He talked about the film he was working on recently and he didn´t care what I was doing at all. He made arrangements for evening, morning, lunch time. When I asked him if he would like to see where I live, he nodded with played interest. We had to take a taxi, he wouldn´t take underground. When we came to my room, he took a sit and was observing me with a look as he observes actors on the set. When he had a view from the window, it looked as if he was observing locations and have tried to find the best shot. I was eager to show him to my friends but now I dropped that idea, He asked me to stay in the hotel till his departure but I declined, excusing for exams I had to take. When we boarded the train to Teplitz, the barrier between us started to crack. Closer we were to the borders Paul started to drop layer after layer like an onion.
Almost in tears he revealed me, that he has problems with his new film Love me and the World is Mine. He wasn´t sure if he did the right thing to get engaged with actress Mary Philbin and he knows our mum was against it. He admitted that he has many enemies in the studio, relatives of the boss, who are waiting for his mistake to knock him off. He was afraid
that if the film floped, he may lose his job. I comforted him saying he must believe his own instincts. On Teplitz station we left the train as ordinary brothers, without red carpet and music band.
While at home, phones didn´t stop ringing and mostly it was Laemmle, who was relaxing in Karlsbad again. He was giving Paul a hard time claiming he won´t support his new film since it had bad reviews from test projections and he blamed him for wasted 500 000 dollars. Paul knew the copy was sent from Hollywood to London studio office so he called there and asked them to send it directly to Teplitz instead of to Karlsbad. When the film came, we went to father´s cinema and watched the film. It was bad. The Hollywood couldn´t create atmosphere of old Austria. We agreed that silent film needs music so our father convinced local band and paid them to exercise during evenings to play music for film. After few days, Paul phoned Laemmle and asked to hire local cinema Elite. In audience were Laemmle and all his relatives and also powerful man of RKO Sol Lesser, who owned net of cinemas. When film started, live band played Radecký march, and other military marches and film got totally different energy. When it finished, Lesser was thrilled and ordered film for his cinemas. Laemmle was equally satisfied and congratulated my brother and invited us all for lunch. Paul breathed a sigh of relief."
Frederick continues in his recollections at his brother:
"In October 1929 I was sent by papers Berliner Tageblatt as special reporter to Hollywood. My task was to report about methods and changes with coming of sound film. I must admit, as a fresh graduate from university, I was convinced, that sound film has no future since silent film created its own language.
Paul sent his friends to port to greet me. All were calling me by my Christian name and were patting me at my shoulder as old class mate. The also asked me how I like America although I just saw Statue of Liberty from the window of my cabin. Once I sat into taxi, all disappeared and I never saw them again. When I arrived by train to Los Angles, brother was waiting for me in the station and was nervously looking at his watches. When I asked what is going on, he admitted we have to go to then famous writer, former opera singer, Hans Kräly who holds dinned in my honour. It is set for 8 p.m. sharp and we are running later. When we drove on Sunset Boulevard, the most known street in Beverly Hills, I wasn´t almost breathing with anticipation but all we saw were Negros and Mexicans and few palms here and there. Spotting my disappointment, Paul replied," It´s only down town". We came to the host villa shortly after 8.p.m. All were standing by the bar greeting Paul friendly. When he introduced me, they all shook my hand and without any interest left to the table. All guests were silently dissecting fish and drinking white wine. They were afraid of each other. During main course, the jokes started to be carefully told and everyone laughed forcibly. No one even looked at me and although I wanted to talk to someone, nobody wanted to talk to me. When I made Paul to leave I couldn´t hide my disappointment. It was in my honour and no one even spoken to me. We visited many such parties in following weeks and all were the same, people were afraid.
During the journey to Paul´s home I was dreaming about big bed, swimming pool and big villa. But Paul parked a car next to rented flat when his room had a large bed, table, chair and lamp while my room wasn´ t bigger than coupe in train sleeping car.
Although I was tired I managed to sit and talk with my brother long after midnight. It seemed that I was the only one he trusted and wanted to tell me the truth. He told me that due to arrival of sound film, studio stopped all immediate projects to see how things will pan out, so he was off pay roll. He was a producer but at very bottom of the ladder and received minimal wages. He can´t afford either to ask for more money or quit, since they all think he is a nephew of the boss and no one would employ him. No one had a contract since Laemmle never gave any to his employees.
Paul never told this anyone form the family and pretended all is fine. He always brought expensive presents, supported me on Sorbonne and sent money home and all his savings he used on trips to Europe. His presence in Teplitz brought the atmosphere of wealth, fame and glory, fantasy and fulfilled dream. Father was very proud at his son and he flaunt it. Paul didn´t have the heart to disappoint him and bring parents into tricky situation.
Since he could tell me his "secret" he was visibly relieved. He explained me that all in Hollywood are afraid of their future, they are almost paralysed and don´t trust anyone not even the friends. Sound film destroyed old studio working machinery and nobody knew what next days will bring. Higher positioned men were, bigger fear they had. All belonged to era of silent film and all were afraid of their living. Fear from studios got into social sphere and people were afraid to show their true emotions."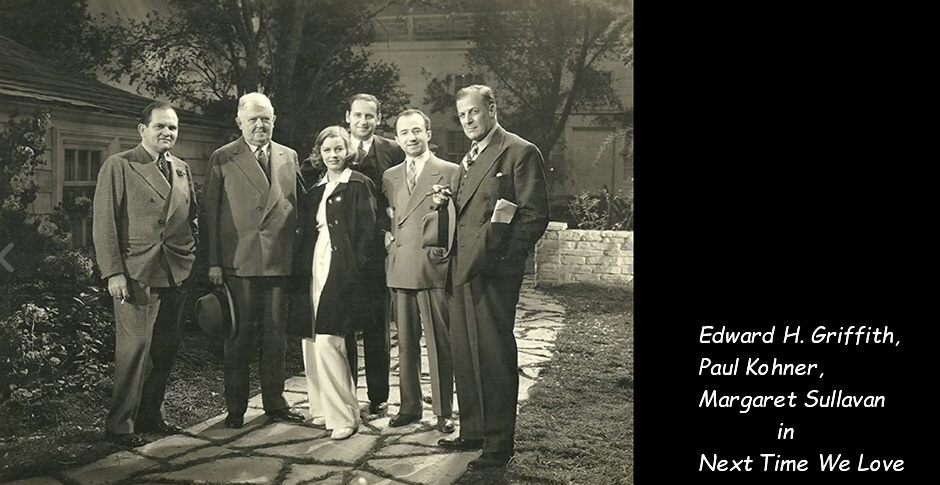 Sound film
When Universal Studio finally decided to go and make sound films, Paul Kohner was called back to work as were script writers since sound film needed dialogues and stronger point. After period of time Paul brought the results of sales for the first sound films and pointed out the boss that studio is losing European market because their films are only made in English. He suggested, to make films in Spanish, Italian, German and French and get back the market. Studio used the same set, job was given to foreign actors from silent movies era for minimal wages and expenditures were little while profits were big and the competition was left behind. Laemmle was happy and increased Paul a salary by 25 dollars per week. Thanks to films being shot in Spain he met his future wife Lupita Tovar, Mexican actress. Sound film has opened new possibilities, and Paul was aware of that more than anybody else.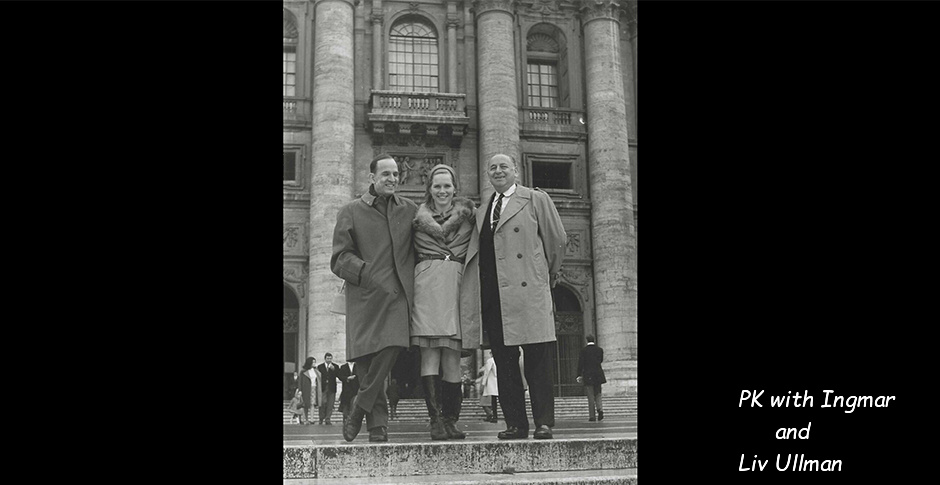 Here are two prime examples.
When Albert Einstein arrived to Los Angeles, Paul understood what an advert it would be for the studio. But Einstein didn´t want to hear about visiting studio, he rated film as kitsch. But Paul visited famous physicist and when he started to play violin after the lunch, he got an idea. It would be great to capture on sound film a violin performance of great man. The idea softened scientist and he agreed with visiting studio under condition that no one will take a picture of him. He got the star reception and even watched just finished film All quiet on the Western front.
On 1. 4. 1933 Kohner got into Berlin Express on the way to Vienna and spotted how members of SS and SA were kicking the Jews, since Hitler got into power in Germany. In coupe he was sitting opposite Cardinale Pacelli, who was to be future Pope Pius XII. Paul got an idea that Holy Father could address the speech of peace to whole world in any language he would choose and it would be caught on sound film along with footage from Vatican, which was never ever done before. Cardinale promised to speak to Holly Father and get back to Paul. It did happen and Cardinale started to talk about money. Paul assumed it would be for free but Pope demanded 100 000 dollars for his speech and for American crew to film in Vatican. Since it was lots of money for short film, Universal dropped that idea.
Big bosses
Then studio bosses Carl Laemmle, Jack Warner, Harry Cohn and Louis B. Mayer were very powerful men and it was enough for them to dislike somebody and he would never be employed in Hollywood again. Paul was loyal to Laemmle who got him to Hollywood and took him almost as surrogated son and revealed him his problems. Despite all that he paid him very little compare with others, 500 dollars a week and didn´t give him any contract. When Paul helped him with one delicate problem he promised him not only seven years´ contract but also a pay raise. They shook hands. After few months Paul heard that Laemmle wants to sell studio for only five million dollars. Since he was obviously scared about his future, came straight to Laemmle and demanded the promised contract. But Laemmle already forgot that so Paul left his office for good.
Very influential agent Frank Orsatti offered him a job in MGM studio and advised him to say that his wages were 750 per week, otherwise he would look very cheaply and Louis B. Mayer wouldn´t want him. Paul did exactly that but within few days the most powerful man in studio Eddie Mannix, called him into office and told him about his lie and that as long as he will be the head of studio he won´ t get any film to produce. Paul was assigned to produce films in Europe but he didn´t want to move to London so refused the offer and was made "persona non grata" in MGM studios. Doors were firmly shut behind him.
So Paul went to Columbia studio and signed contract under condition that his brother Frederick will get a job as scriptwriter. He was living in London where he escaped from Nazis, so now he moved to America. After arrival to LA he went to Harry Cohn who had framed picture of Mussolini on the wall behind his desk. Next to Cohn sat business manager Ben Kahane. Cohn turned to him saying:
"This is Kohner, Paul´s brother. I gave him six months´ contract on 250 dollars a week, If he works good, fine, if not we will kick his ass."
Frederick got on his feet and wanted to leave the office stating that he won´t work here. Cohn stopped him with words:
"What a fuck is with you Kohner? If you work in my studio you should get used to how we talk here."
Ben Kahane apologetically turned to Kohner saying:
"Mr. Cohn didn´t mean it…"
"What a fuck are you talking about," interrupted Cohn. "Of course I fucking mean it. He who eats my bread should dance as I whistle, ask your brother."
After few months Paul called Frank Orsatti and told him he quits Columbia.
Frank replied:
"Are you crazy, if you leave Columbia you are a dead man, no one will touch you with broom stick in this town."
But Paul made up his mind already and left the studio. He was out of job, out of earnings. He decided to quit producing films and become independent. He became an agent. He rented an office and set up his own agency.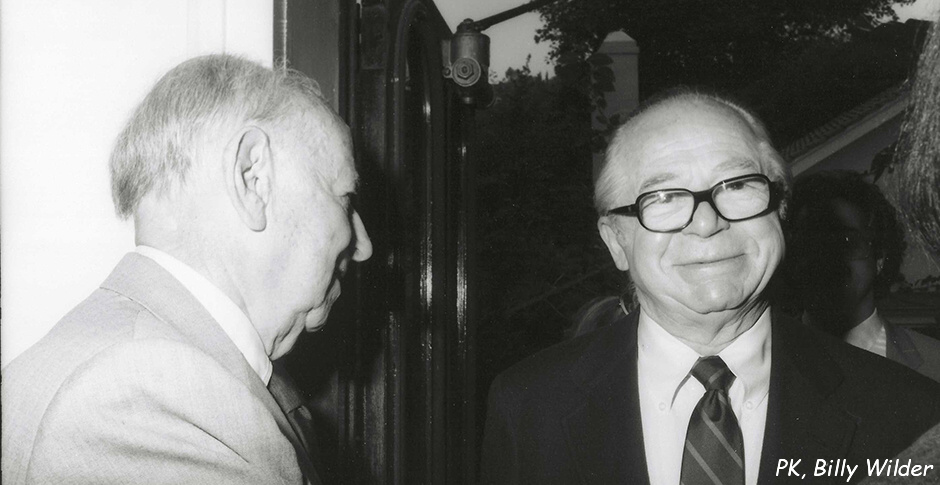 Paul Kohner Agency
Since WWII was behind the door in Europe, many writers and script writers from Germany had to leave the country and find the job in America. They became one of the first clients of his agency and, in fact, Paul was only one in America film business who took Europeans and mainly Germans under his wings. It wasn´t easy since while in Germany there were true stars, in America no one knew them and Paul had to persuade studio bosses about their qualities. It was no mean feat since he left all studios and in MGM the doors were shut for him. He had to humiliate himself and apologise to Louis B. Meyer and the ban was lifted for him.
With German clients there were often problems, since they spoke no or very little English, so they had to be assigned one American script writer each, who transcribed their German screenplays into English. They took minimal wages and were totally dependent on Kohner. One such client was George Froeschel who got an Oscar for movie Mrs. Miniver and thanks to Paul´s help he worked in MGM for twenty years as script writer.
When war broke up, Paul became the main person who helped German-Jewish and progressive writers to get visa and job in America. Since he only could produce certain amount of affidavits he asked bosses to help him and employ some. He took psychological approach. Firstly, he went Jack Warner-Jew himself- who promised to employ four people. Louis B. Mayer wanted to do better than his competitor so employed six and Harry Cohn topped both of them and employed ten. He paid them 100 dollars a week and it should be said that this time Paul refused to take his normal 10 % fee.
Although among refugees were such names as Thomas and Heinrich Mann, Erich Maria Remarque or Jules Roman, Hollywood film makers didn´t take into account their European work and weren´t interested in what they have written. For many weeks, immigrants used to come every morning to Paul´s office with hope of getting a job. Paul tried to persuade studios to employ them alongside one American writer for they could get to flavour of Hollywood style but it didn´t work. German enclave didn´t fit into American society or rather they weren´t accepted, they felt uprooted, desperate and very far from home. They mixed only together and spoke German and thought about good old times. Since it became real threat that after visa expired after six months they would have to go back home. Paul established European Film Fund which supported refugees financially. In order to get enough money, he managed to make donation to be tax deductive for big bosses could fork in bigger money.
Nevertheless, Germans were enemies for Americans and there was a strict curfew at 8. p.m. for them. While writers were almost out of job, German actors were doing much better. So many German scientists, officers, generals were needed and it didn´t matter they didn´t have American accent.
After the war the most of them returned back to Germany and in 50´s new breed of German actors started to go to Hollywood e.g. Horst Buchholtz, Oscar Werner, Heinz Ruehmann or Marianne Koch. All became Paul Kohner´s clients. But not all appreciated his hospitality and what he has done for them. Star of German films O.W. Fisher was in America totally unknown but Paul got him a part in the film, secured him a star reception, put him into top hotel and after that it was revealed that actor re- written the script according to his liking and refused to back down. He didn´t play, only repeated the lines so after few days he was thrown out and sent, home his part went to David Niven. Paul was left with the lawsuit after his client.
Paul built a respect with his almost family approach and fair play dealing. But not all appreciated that, here are two opposite examples:
While acting legend Walter Huston came to his office and told him, that his son, director John Huston likes Paul very much and is very happy with his agency, he would be pleased if he could be his client. Paul put a contract in front of his eyes but Walter refused that with words:
" With you I don´t need any contract, here is my hand," and he stayed his client for his entire career.
On other hand, German actor Curt Goetz came to Paul´s office straight after arrival to America. Nobody knew his European films but Paul saw a chance how to get him into the MGM. He gave him a contract which was refused by Goetz with words:
"My word is as good as my signature. You know I respect you and don´t need a contract with you."
Within two days Paul was sitting in the office of another agent who had Carl Goetz on the other end of the phone. After he finished he happily told Paul he had a multi-year deal with Curt. Paul objected that it is his client so agent brought a signed contract with Goetz signature which was produced day after meeting with Paul. No need to say after that Paul wasn´t his agent any further.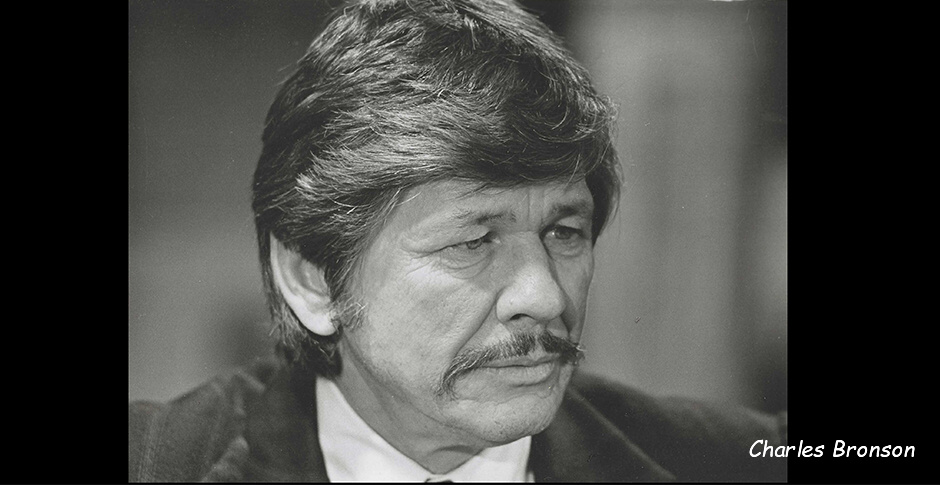 When he concluded a deal with Charles Bronson, he told Paul:
" When you make me a millionaire I will buy you a Rolls Royce".
Paul forgot that after many years so was somewhat surprised when one morning on the way to his office he saw a parked Rolls Royce with chauffer. He took a ride but came to conclusion that car had to cost about 40 000 which meant 20 000 dollars more on tax. He called Charles to thank for his generosity and also told about tax problem which Bronson was willing to clear with paying it himself but Paul still declined the gift but was pleased that Charles kept his word.
But even his agency hit rock bottom in 50´s where big changes happened in Hollywood. Studios were not run by big bosses anymore but by managers and lawyers. Classic system of studio filming ended and now films were shot around the Globe. Agencies became independent on big studios and laid foundations of new system for producing films with stars they represented and who were made their business partners. Giants such as William Morris Agency liquidated small agencies by buying them out, taking their clients and offering a job to the previous owners which was a ploy since they were never used. While bosses were hard but liked films, now the lawyers were only interested to find out how to deduct money from the tax. While in previous years, contract was only list signed by agent and client now the amount of pages looked like International Peace Treaty.
Paul has run into problems since almost all his clients were from Europe and they were not so much in demand. After weeks of pondering pros and cons he decided to sell his agency. But it was written in the contract that he will never ever be able to establish his new agency and never ever could work as an agent. He realized that he would sell not only his agency but also his soul and identity and after visiting his future-to be- employer and seeing his cold, 4x 4 m office with phone, he decided not to sell and decided he will keep on fighting. His first client was his old time room-mate William Wyler.
Job of film agent was 24/7 job. It was work with people who are extravagant, unbalanced and ungrateful. If they do well, they don´t show lots of gratitude to their agent, if they are on low ebb and they don´t get, what they want, they blame agent and leave him. Most of the actors change agents very quickly in hope that they will get better deal but after years of trying they return to first one. Clients who are loyal to their agent are very few. Paul´s stable included star names such as Greta Garbo, Pola Negri, Luise Rainer, Rita Hayworth, Lana Turner, Jean Moreau, Eric von Stroheim, Max von Sydow, Henry Fonda, Liv Ullman, Mia Farrow, Geraldine Chaplin, Peter O´Toole, Mick Jagger, Martin Sheen, Ingmar Bergman, Robert Taylor, David Niven, Charles Bronson, Ernst Hemingway and many many more.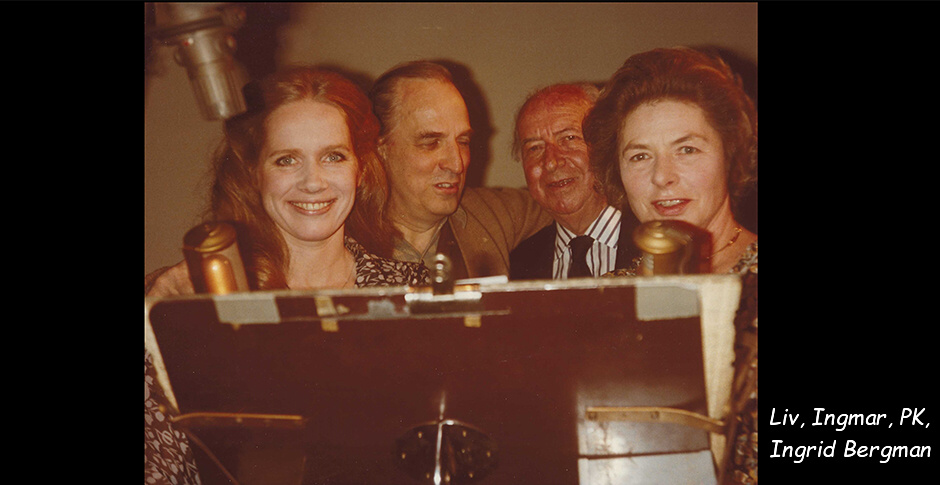 Agent´s day on film festival
When script was written, money found, film made, now it must be promoted, sold and got among audience. Such place where all this happens are film festivals. One of the most known is Cannes Film Festival, firstly organized in 1946 and Paul never missed one since that year. He was household name and had many friends there. We mention here one of his days on this festival in 1974, when he was 72 years old.
After morning arrival to Hotel Carlton Paul and his wife Lupita had to get to the desk via crowd of people. The receptionist put on his artificial smile and devoted his time to new guests, in hope of fat tip.
On the way to elevators Paul was stopped by German producer Luiggi Waldleitner who begged him to have an urgent talk in his room. While Lupita was unpacking luggage, Paul went into producer´s room and in corridor met English producer Marcel Hellman who invited him for lunch at 1.30.
Luiggi told Paul about his two new scripts for films and about budget. Paul was interested and promised they will call each other and went back to his room. Here he found pile of mail and business card from literary agent George Marton who invited him for lunch at 1.00. Then phone rung from Paris lawyer Elaine Heilbronn, who needed to come and let Paul sign some documents. They agreed on 2.30. While Lupita went to bath Paul went by feet to hotel Majestic where he had a meeting with film director John Huston. Almost every few meters he met and shook hands with somebody he knew, be it curator from Munich Museum of Film, New York critic, actress Jean Moreau, director Sergio Leone and many more. John was in his bath robe and was having a breakfast with champagne. He told Paul that his new film The Man Who Would Be a King had great reviews and he wanted to discuss amount of money for which it could be sold. Paul excused himself after while since it was 1.30 and he took a taxi for those 200 meters to get back to his hotel. Here in the lounge he hailed everybody and shook hands with George Marton. Then he excused himself since he had previously agreed lunch with Marcel Hellman where he has to go. He came there 40 minutes late and all were eating. Before he got his order producer Dino de Laurentis pat his shoulders and told him he must urgently discuss some matters. How about on party organized by Russian delegation with lots of vodka and caviar? Before he finished, the lawyer Elaine Heilbronn arrived and asked Paul to sign documents. He browsed through them briefly and signed the dotted lines. Then the company was entered by New York porno director who invited all to a rented lounge for his new film. Before Paul came there, it was packed to rafters. Lupita left the film with disgust after five minutes with Paul less willingly following her.
After two hours kip he got up at 6.p.m. and while Lupita was asleep he went to hotel bar where stars gave interviews and photographers did their job. Federico Fellini shook hands with Paul and invited him for evening screening of his new film Amarcord. They we interrupted by messenger who told Paul he has three phone calls in receptions, one from Hollywood, one from New York and one from Berlin. At 8. pm Lupita and Paul went to see the Amarcord movie, but Pauls eyes closed due to fatigue and he was woken up by rapturous applause, at the end of film. They went to congratulate Fellini on his splendid movie and accepted Dino de Laurentis invitation for dinner. After midnight they parted and went to hotel. At 2 am. phone rung from Hollywood and it was his secretary to read a list of people who were after Paul during that day. After that Paul finally got to bed. His first working day was at the end.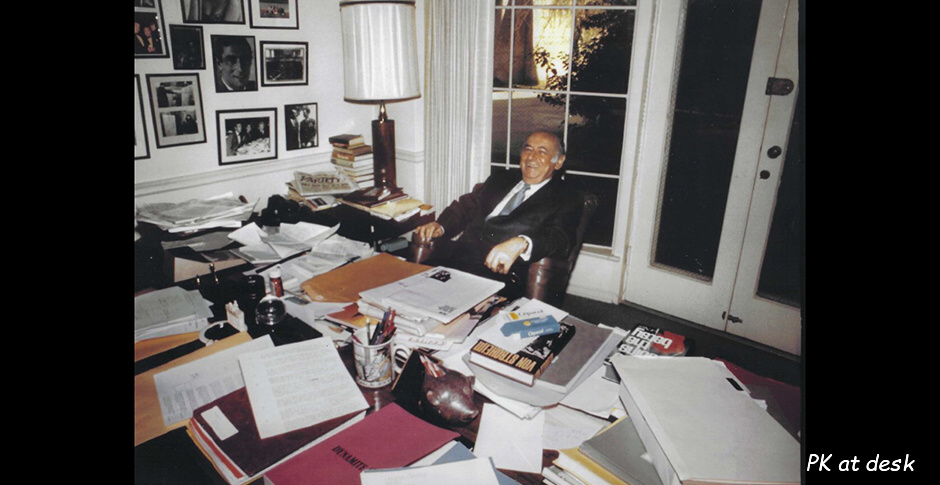 Photo, thanks: Pancho Kohner, IMDb