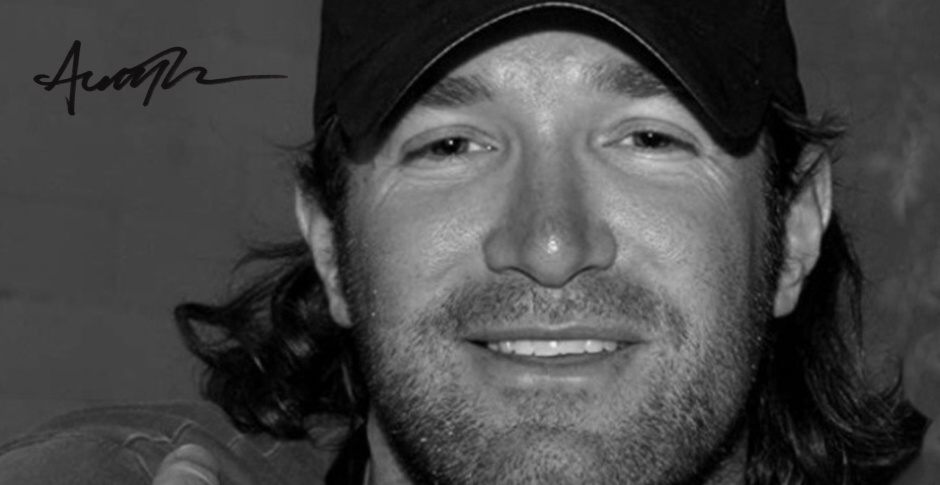 We met American director Scott Rosenbaum on Zlín Film Festival decade ago, where he screened in premiere his movie Perfect Age of Rock´n´Roll. Since that time, we kept in touch and because he made some interesting documents, we felt it´s time to look back and speak about progress in his career.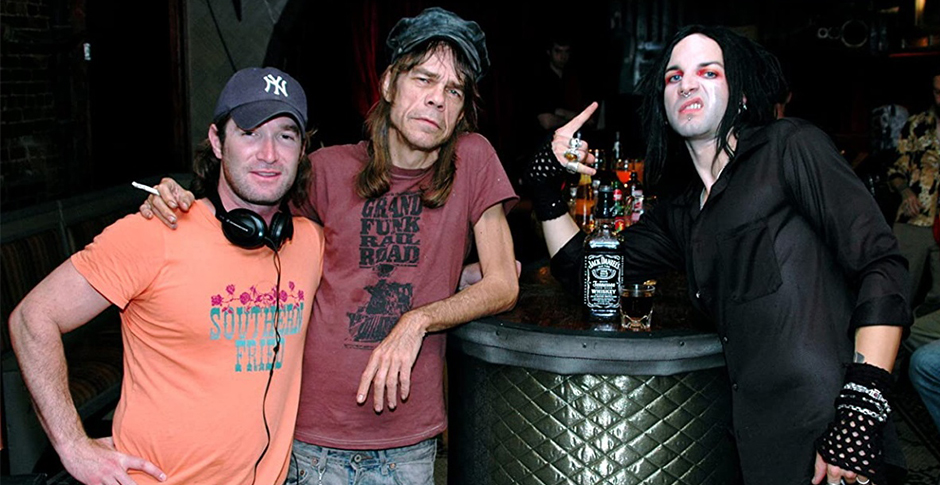 Decade ago, you showed your movie Perfect Age of Rock´n´ Roll on Zlín Film Festival in Czech Republic. What happened in your life and career since that time?
The Zlín Festival screening was one of the highlights of the release of The Perfect Age of Rock 'n' Roll for me. It was by far the largest audience to see the film. Since then, I have made several more films and many music videos which has afforded me the opportunity to work with many incredible artists.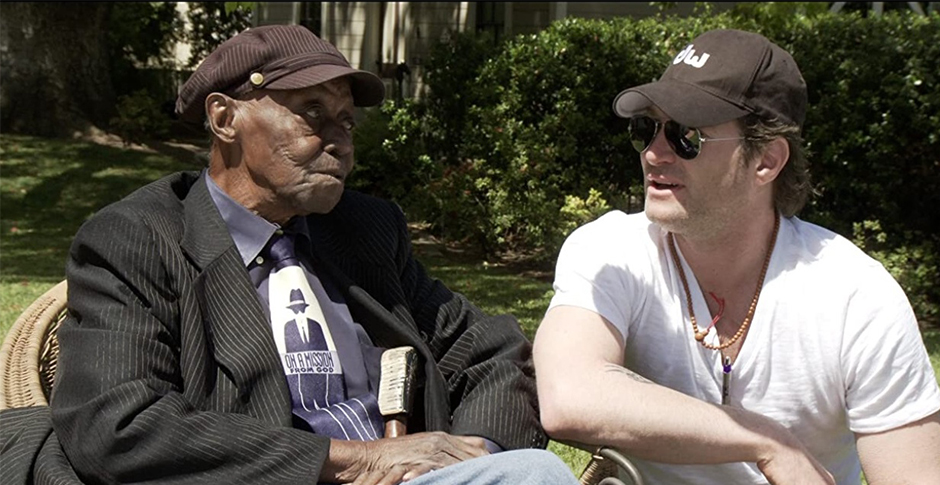 Seven years later you released your feature long, documentary Sidemen: Long Road to Glory about last living original Chicago bluesmen. How did you get to this topic and did it take 6 years to make a research, obtain funds and actually make it?
Sidemen: Long Road to Glory was born out of the making of Perfect Age. As you may recall, I had cast those legendary bluesmen in a cameo role – specifically the juke joint scene in Perfect Age. I always admired them for their role in creating all the blues music that inspired the rock music I love so much so that was my small way in paying tribute to them. After having the opportunity to spend the day filming with them, and hearing their firsthand stories about their lives, and their experiences with the blues giants like Muddy Waters, Howlin' Wolf, Robert Johnson, John Lee Hooker etc., I knew I had to capture this story right away. Pinetop was 94 years old at that point, and Hubert Sumlin and Willie "Big Eyes" Smith were in their late 70's and had had health issues. I managed to raise part of the money upfront which allowed us to capture concert footage of these legends as well as some interviews, but as most blues fans know all three of these legends died within months of each other in 2011. Little did I know that their deaths would only be the beginning of the odyssey to finish the film. I spent the next 5 years seeking the interviews of all the artists I was able to meet with, that were contemporaries or influenced by these men; Gregg Allman, Bonnie Raitt, Joe Bonamassa, Warren Haynes, Bobby Rush, Bernard Purdie to name a few of the nearly 40 musicians I would eventually get to interview for the film. After all that was captured I still had a huge financial obligation to meet, in large part due to the immense music rights and clearances to pay for. That ended up necessitating a massive Kickstarter campaign which I had to undertake just to allow the film to see the light of day. That process was successful, but was extremely difficult – it was like making the film all over again.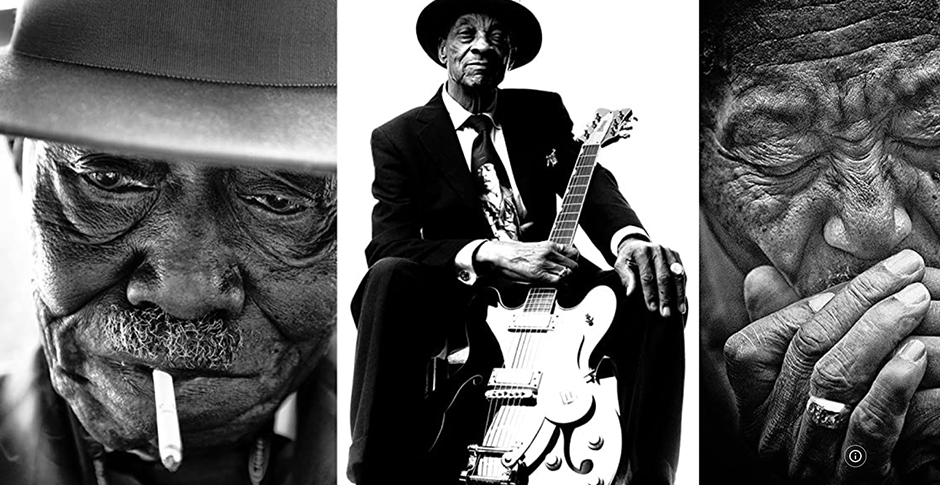 While your first film was feature movie this was documentary about real musicians who belong to original American music. Was it like culture preservation act for future generations of Americans who may even not know the roots of the rock´ n roll since all musicians are now gone apart Jerry Lee Lewis?
As mentioned above, preservation of this incredible and in most cases, unsung history was one of my primary motivations. It was at once incredibly sad when they died (I had grown quite close to all three bluesmen having been on the road with them for three years before they passed) and gratifying in that I was able to capture them and their life's stories before they were gone. Their part in effecting music history as well as world culture is significant even if their roles were in a sideman capacity. Their influence on rock n roll, specifically The Rolling Stones, Led Zeppelin, The Doors, The Grateful Dead, The Who, Stevie Ray Vaughn; too numerous to list really, speaks volumes as to their impact.
Was it difficult to trace all those old men and were they willing to cooperate? Did you obtain fund easily and what was the response from critics and audience?
Hubert Pinetop and Willie "Big Eyes" were true gentleman. They were always grateful for my efforts to shed light on their lives and legacies, so I didn't have to chase them at all. I think they each sensed their mortality and on some level, perhaps knew that Sidemen was another piece in preserving their legacies for the musicians and fans of future generations.
(I touched on the fundraising above)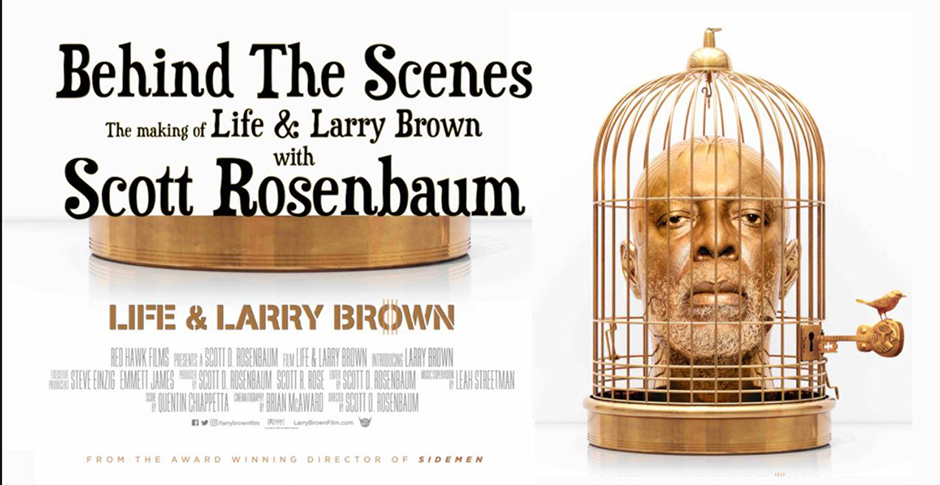 Next movie Life and Larry Brown was again about living black man who became self - taught musician in jail and how hard life he had? How did you learn about his story and abused life with tragic consequences, was it publicly known case or you searched and searched until you found him?
After Sidemen took so much to make in terms of time, blood, sweat and tears, I was not looking to make another documentary about the blues, but a good friend of mine, Steve met Larry by chance at a local music shop. Steve, who also happens to be the bass player in my band and the former manager of Hubert Sumlin, shared many of the sensational details of Larry's life and in that moment I knew I at least had to meet Larry. I had several lunches with him and felt compelled to tell his story. Much like Sidemen, when I agreed to make the film, I had no idea how the filmmaking process would lead to such dramatic experiences.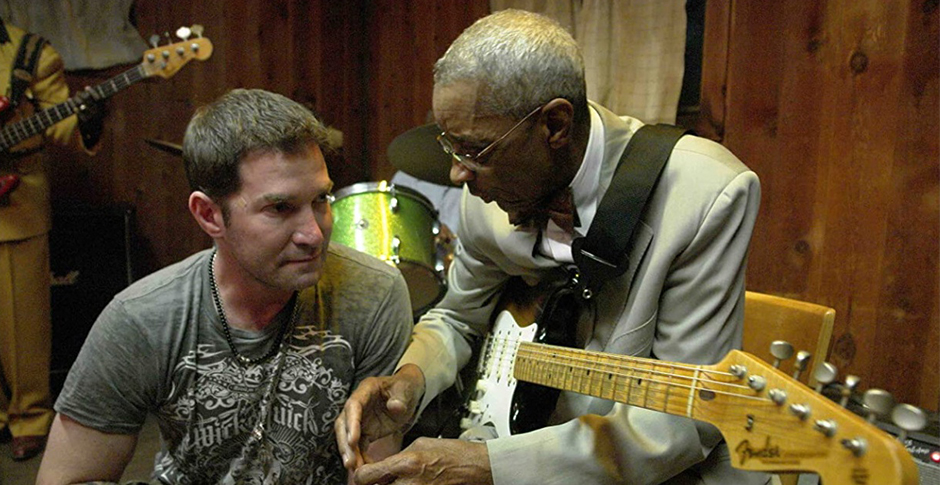 When I started out that was one of my main goals; to assemble a team of people you want to work with over and over again.
Was it for you just a good story of some manifesto about racism and how some people drew the wrong cards in their life?
Yes, for sure. Larry's story is such a clear and dramatic example of the horrors of America's racist past and certainly in light of recent examples – its present too. One of the main things that convinced me to tell the story was Larry's honesty about his own wrongdoings and the remorse he unequivocally expressed. Clearly this was a man who dealt with racial injustice of awful proportions and it's readily apparent how it impacted his life and the decisions he made. It's truly a cautionary tale and one that I hope on some level coveys the far-reaching consequences of racism.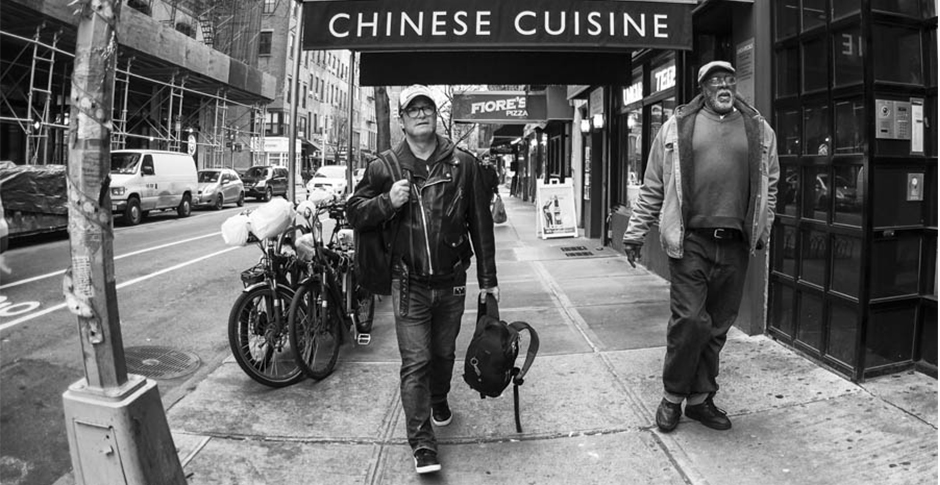 We figured out you have a team of 2 producers, one musician, one cinematographer and editor which means that you only write script of any story you like, direct it and you have the rest ready to collaborate with? Do you do only your own stuff or help and direct also some other artists´ films or scripts?
I have a great group of filmmakers who are all very close friends around me. When I started out that was one of my main goals; to assemble a team of people you want to work with over and over again. This would be the same no matter the endeavour, but to me in filmmaking having that kind of trust in the key people around you is critical. The dynamics of filmmaking are complicated and it's essential to know and trust the team around you. Filmmaking is hard enough, and I don't want to have to deal with difficult personalities when you're in the trenches. Having this team goes a long way to limiting those problems. We tend to focus on our own material but have collaborated with many other artists. It all depends on the individual situation.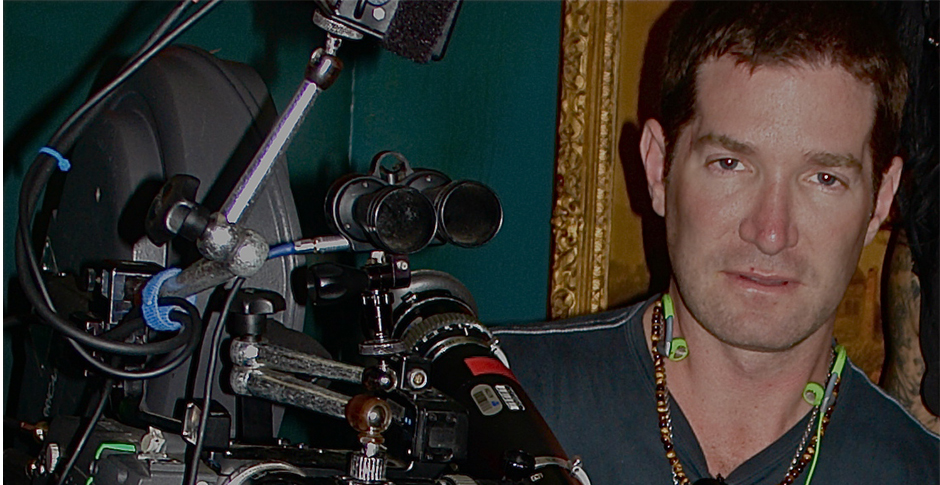 Do you think you found the winning formula now after so many years of trying so now you can focus on real meaningful stories and be totally independent?
It's always a slog to remain in this business, so I am not sure I'd ever characterize it as a winning formula. If anything, I'm slightly wiser than I was when I started out. I've come to accept the difficulties of trying to remain a working independent filmmaker. It's really never been a secret to me, that it's all about perseverance, but perhaps with age, I've accepted that a bit more.
Your next movie Nazi Titanic has interesting title, what is t all about?
Well, I hope it's my next film. I wrote the script along with the great director George Gallo who is keen on directing the film. I know we have a great script and some interest around Hollywood in making the film, but as mentioned above any film is very difficult to bring to fruition so I don't take it for granted that this script will ever get made, but I am hopeful. The script canters on the incredible but true events around the story of Hitler, Goebbels and German Director, Herbert Selpin who endeavoured to make the biggest film in history – a propaganda piece during World War II to prove Nazi supremacy in their filmmaking prowess as well as the film serving as the crown jewel in their propaganda efforts. It's a fascinating piece of history that many people aren't aware of and as I said, I am hopeful it is made in the near future.
If you compare it, do you think that under reign of Donald Trump the freedom and chances of directors to make good, socially critical movies (such as In the Heat of the Night or All the President´s Men in the past) are much more limited and difficult to make, obtain money for and release?
There are so many disruptive forces at work in the world today and Trump is just one of them. The fading of the cinema and rise of the streaming services itself is another. As far as the creation of good art, times of upheaval tend to lead to more meaningful art so in that sense, I'm optimistic about that part.
Do you think, history will repeat itself and there will be some Board which will ratify and censor all films before they will go to cinemas no to spread "wrong ideas" into American culture which will lead to filming just comics and sci- fi and not touching sore topics?
It's certainly an interesting question and one which I studied intently as a result of the research I did for The Nazi Titanic script. I am optimistic about the future of America. The country has gone through many difficult times in our short history, periods that proved to be real inflection points in the evolution of The United States, and while there is much to improve, I believe we have always survived and gotten better. No republic or nation is guaranteed to last forever, but I choose optimism and I feel America has a long way to go.
There are so many disruptive forces at work in the world today and Trump is just one of them. The fading of the cinema and rise of the streaming services itself is another.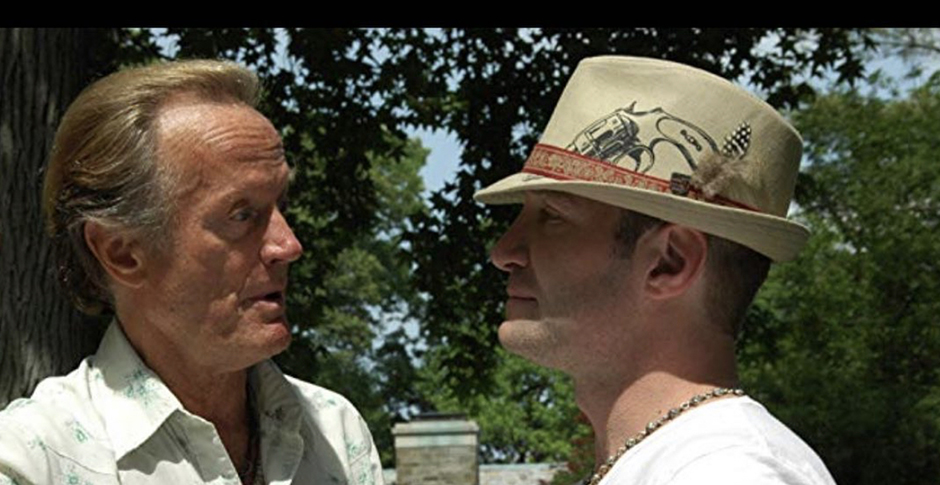 Apart documentaries you also make live music videos or commercials for corporates. Is it how you earn your bread and butter money and create funds for your films you wouldn´t attract backers for?
As an independent filmmaker, the music videos and the corporate/commercial work is vital in being able to make a living between films. As much as I would love to only be working on film projects I am grateful for the commercial work and I am happy anytime I am in a creative environment and behind a camera. I am just grateful to be doing something I love so much and hope with my films, in some small way can play a part in making a difference.
Photo, thanks: Scott Rosenbaum, IMDb