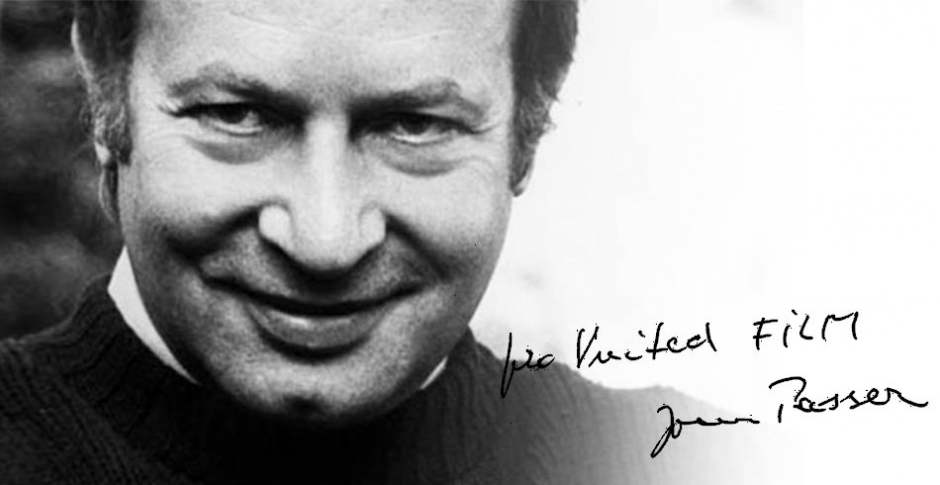 Ivan Passer (1933) is Czech script writer and director, member of famous Czech new wave in 60´s.He was close collaborator to Miloš Forman with who he is on friendly terms up until today. Mr.Passer was a star guest of Letní filmová škola festival in Uherské Hradiště. To meet face to face with legend like him is not every day´s treat so no doubt that every screening of his films with his presence and his master classes were packed to rafters. After being in film business for half a century, no doubt his stories were not dull.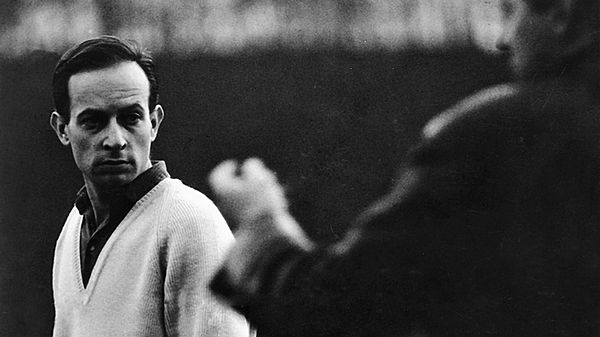 Could you reveal more about your spell at film academy FAMU from which you were expelled?
Well, I liked it there since I found out what do I want to do in my life. When I was expelled I went to film studio in Barrandov with hope to get some job. I was sent to director Ladislav Helge who was shooting" Velká samota" in town called Mikulov in Moravia.He kicked out two assistants, so me, complete rookie without experience, was allocated to him…. Within three days I was convinced he will kick me, too. At school they taught us about Eisenstein or John Ford, but didn´t tell us about director´s assistant duties. So I went there, was hanging around and no one cared about me, no one told me anything, no one paid attention to me. At that time it was in vogue to look at the FAMU students with disdain. Helge was bit choleric person and every morning he had to have new towel which he tore apart with his teeth. One morning he told the crew he needs some hens for the shot so everyone shot off to the village. There remained only him and three crew members and me. They looked at me with menace so I cleared myself to nearby forest where was bunch of hens. Out of blue a dog run into the pack and one threatened hen jumped into my armful. So I came back to director, was first out of the lot to bring a hen and it was first time he took a notice of me. In the evening I sat alone by the table and crew man Mr. Pečenka came to me and he started to instruct me what assistant is to do. One of my duties was to get extras each day, about 30-50 people. In first two days, it wasn´t a problem, they were interested, but then I had to knock from door to door and persuade them. Once I knocked the door, they offered me a drink or two, it´s wine area, and I had to knock at about 30 doors…..difficult job. Some three weeks after the assistant director got drunk and was sacked so I replaced him. As the days passed I learnt more and more and once Helge was called by comrades to Prague so he called me and said" Now you direct…" Out of blue I directed film and had 120 people to manage. When he returned he watched the daily works and didn´t kill me. He said with respect " Could have been done better". Film was being shot almost an entire year so I learnt a lot and when I returned to Barrandov studio, I had some respect "Cos Helge didn´t kill me" so I could chose with whom I wanna work. So I collaborated with Martin Frič or Otakar Vávra among others.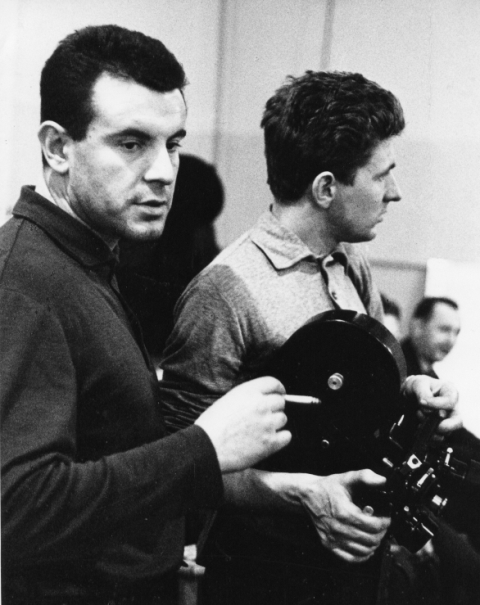 When did you meet Miloš Forman and struck up a friendship with him?
We met at boarding school in Poděbrady, which is spa town about 30 kms from Prague.There were two types of kids, one that lost parents during war, which was Miloš and those whose parents couldn´t handle, which was me. Once I didn´t return home for days and when I got back I found a small suitcase outside a door with father telling me I have to leave. The boarding school was English type of school with teachers staying with us. We joined Scouts and took part in many competitions which Miloš always won. Once, someone suggested a game where we hold our caps against the wall by our heads. I didn´t budge and inch and stood opposite Miloš for three hours. Don´t remember who was outright winner but I do remember I couldn´t move my neck for three days. Since then we hit is off with Miloš, who was 15 and I was 14.He liked my determination. After that he went to FAMU and we saw each other every now and then. He was working in film studio at Barrandov and we dreamt about shooting a really good film in this "God damned country". We didn´t like the films that were made than since they were all socialist realism. So we took a blank paper and draw some points like: we will work with non- actors, we will shoot outside not in studio, we will use nature light and we will film in streets. Also we have to make a comedy since censor take a blind eye to it.
Then you teamed up with Miloš, Miroslav Ondříček and Jaroslav Papoušek. Could you tell us how this team was formed and how did it work?
Miloš bought a 16 mm camera and we decided we will shoot a film" Konkurz". I brought in Mirek Ondříček who I knew from set of "Velká samota", he had a good eye and was reliable and also knew cameramen from TV who gave him unused film so we had a material to film on. Then we went to Barrandow and showed them what we have done and they liked it so gave us fund to finish the film. Then we started to write a script for "Černý Petr".Miloš invited Jaroslav Papoušek who was a sculptor by trade. We gelled together well and it always worked as a filter, since we showed ourselves what we wrote and discussed it. If it was 2:1, it meant the two we right. About twice we tried to write in four but it didn´t work well and people started to ask us who wrote what and we had a law that we didn´t care. So even today I advise my students when they write a script, they should take on board someone they like and trust since they can succeed better and quicker.
Where and how do you think was created such extraordinary strong generation that formed Czech new wave?
Coincidence. I believe that to create a movement or even make a film, many things and factors have to be in harmony. FAMU was only ideology-free school in Czechoslovakia and the headmaster was A.F. Brousil who got some fame by advertising Czech films in Cannes the way he dressed into winter fur and with scarf around his neck he walked in summer by the promenade. People stopped and took a look and asked who he was. He started our school year by saying" I will show you films you shouldn´t be allowed to watch. We will freely debate them and you tell me what you think. If anything leaks outside the school, I will deny that". Milan Kundera taught there a literature and his seminars were so exciting that we were fighting our arguments about topic even in the pubs afterwards. We gelled together we built a strong bond since we had one common enemy-socialist realism. We supported each other, we read each other´s scripts and success of one was a chance for others. I think that is what currents generation of Czech filmmakers lacks.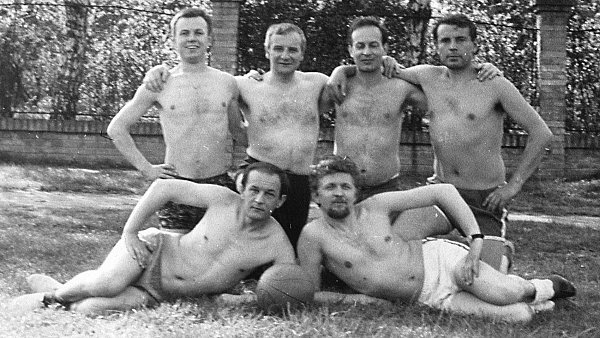 Could you tell us about your emigration?
When we were invaded I was in London preparing film for Carlo Ponti and Miloš was I think in Paris. When we returned it was obvious we won´t be able to make films as we have made so far and we were afraid they will close the borders. So on 9.1.1969 someone called me at about 10 p.m. and said the Russian tanks are heading to Prague from garrison in Mladá Boleslav. I went to check it and upon my return home I called Miloš and picked him up within an hour. We went via small border crossing in Austria without visa. Custom officer demanded them so I went to boot to pretend I search for them. He then recognized Miloš and told him he saw and liked all his films. So he waved us out, knowing we won´t ever return. We came to Paris and many people like Francois Truffaut knew us and looked after us. Truffaut knew my film " Intimní osvětlení" and wrote very favorable criticism. I met a representative from United Artists and he offered me to direct a film but I refused. Miloš almost had a fit because of that. But then he offered me to go to America with him since Paramount were interested in him.
As far as we know he didn´t have very easy start. He lived in hotel Chelsea in New York and had a dollar for food per day. How about you?
I had 40 bucks in my pocket when I arrived there. I didn´t go there to make films cos I though why the hell Yanks would want Czech director. But Americans then were interested in European films and my film " Intimní osvětlení" was showed at festival in New York so I was invited to speak at some seminar and got 500 bucks for that so that is how I started. Once I was invited to the party where I saw a chap, his name was David Scott Milton, whom nobody talked to. I wanted to brush my English so I went to him and had a chat. He told me he writes theatre plays for 12 years but can´t make ends meet by it and invited me to theatre. There were about five people and two left midway through. So after the end I went to him asked if we could write a script from it. We did tha, he gave it to someone at United Artists studio and they said " yes" because they had a contract with George Segal for three films and this fitted a bill. George liked it so I started to shoot " Born to win" movie. I was interested in topic of drugs asking myself why people in free country get hooked on drugs. We talked to many of them and got to knew the trick about deals and life on street.I gave a first chance in film to likes of Hector Elizondo, Burt Young or Roberto de Niro. Now it is sold as HIS film…..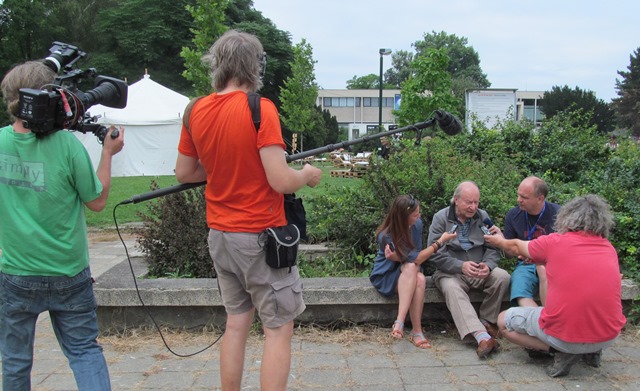 There is a scene where George Segal is in washing machine. Was it a trick or he really was inside?
At the beginning he didn´t wanna do it but I talked him into it with promise that we won´t turn it around more than twice .Well, I let him there bit longer….ehm, but after all he said he liked that. We had candid camera so the scene where he runs across the street in pink dressing -gown was made in full traffic. When I watch the film now, after 40 years I think it is ten minutes too long, but still fun. We had lots of laugh when writing it.
What feelings did you have when you got into America?
I realized everything is possible there. I think Karl Marx would have liked it since there is permanent move, permanent revolution. Look, in 60´s there was racial segregation and now the president is black. That is quick change.
Another of your famous films is " Cutter´s Way" which is about Vietnam war. Why did you, Czech, pick up a story that is pretty distant to us?
I met many people who got back from war or concentration camps and had problems in getting back into society. So I knew the characters. Richard Dreyfuss was to star this move but I didn´t think he was right so I refused to work with him and work was stopped. I was told by studio to go to Central park, where Richard was playing Othello, so maybe I could change my view. I went there, there were hundreds of people but paid no attention to actors not ever Richard. Then came a man on stage and everybody stopped talking and took a notice. I asked "Who is this bloke"? " John Hurt" , was the answer. So after it I spent 15 mins with Dreyfuss and 3 days with John Hurt.
With film " Stalin" you had lots of hard work, haven´t you?
Shooting was really surreal, nerve wrecking. I was shooting 10 days in Kremlin, could attend Stalin´s flat and even his hut where they denied entry to his daughter Světlana. My cameraman was Vilmos Zsigmond, Hungarian, who emigrated to America, so I didn´t have to explain him who Stalin was. Robert Duvall never steps out of his character so once, full dressed and with make-up, he walked on the square and people made their way for him but were scared to look into his eyes. He was magic and it was still a stigma to them. He was only actor who ever put a director into film, not vice versa. He refused 17 directors before picking me up. He was magical and I remember sitting in Kremlin with him, Red Square was lit behind the window and I had to pitch myself if I am dreaming. I was sitting in Kremlin talking to Stalin. Incredible. Film was well received and it was 99% truth since we made deep research. There is only one shot which we don´t know if really happened or not.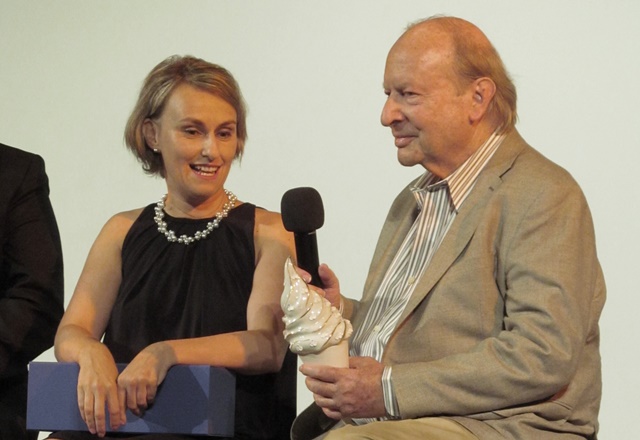 Do you still work with non- actors as before?
Yes, I always try to find new faces. In LA there are about 17 000 unemployed actors. So when I make a film I always put an advert into film magazine announcing an open call. I like to mix with actors before they know I am a director and if there is someone interesting I will make sure I have more time for him afterwards. That is the way I discovered Burt Young. I liked him so had a private chat with him. He pulled out the shirt and showed me the scar after bullets. He lived a gangster life and had some hiding from mafia
Are you glad you filmed at a time you did with people you did and with technique you did?
Hm, interesting question, I have never thought about it. I am not a technology lover. I like invisible camera which don´t interfere with a story. Look at Charlie Chaplin what beautiful films he has made with primitive technology. I don´t think technology is so important.
Can you afford to refuse an offer?
Yes, I don´t like violence and shooting in films. I don´t watch them so why should I film them? So my agents are desperate since it drops me off 80% of all projects. Once Robert Redford asked me to direct a film for him, about Indians, it was full of blood so I refused and he was cheesed off.
In current era a word " cult " is very often used. How and when a film becomes a cult movie?
I think it´s down to critics. I consider film as a red wine. It gets better with time. I personally call a cult film the one that was overlooked and underrated at the time of production. And audience appreciate it much later.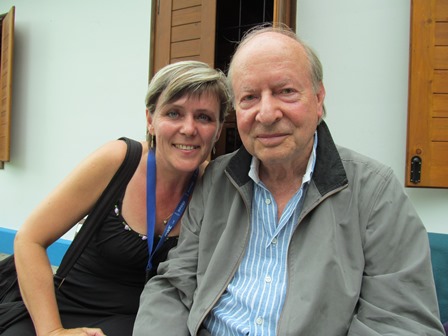 What are your future plans?
I intend to make three films, one in Spanish in Barcelona, so I started to learn Spanish. I would like to have a Penelope Cruz as a star, so we will see how it goes.
She is one of the actresses who demands millions wages. How do you look at the actors who ask more money that is the budget of some good film?
You know, they ask such big salaries usually for films they don´t want to play and try to avoid them.If they like the film, like the ones of Woody Allen, they take ordinary pay. So I will see how we can negotiate that.
Uložit
Uložit