Hřebejk and Jarchovský became Godfathers of Unitedfilm
Written by Andreas Kreuzer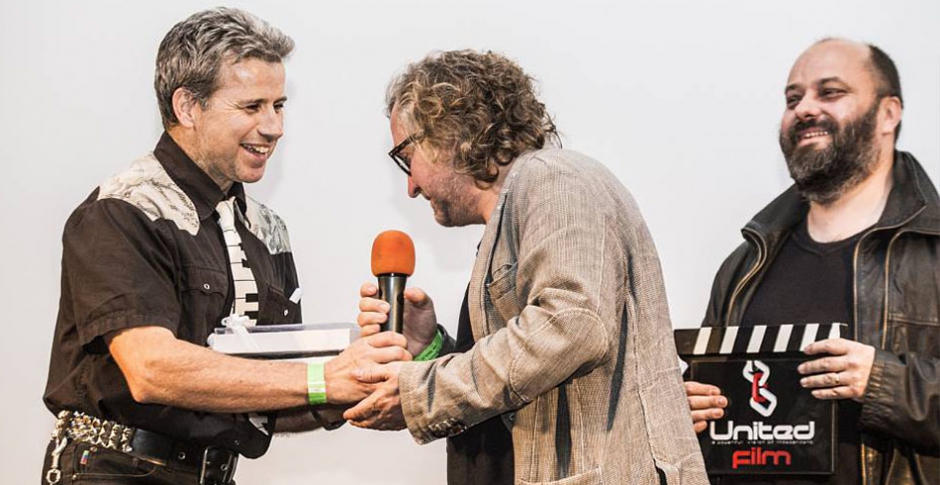 Bonfire inside cinema? Yes, it´s possible. On Saturday 15.11.2014 this happened inside the Bio Central in Hradec Králové. And what happened beforehand?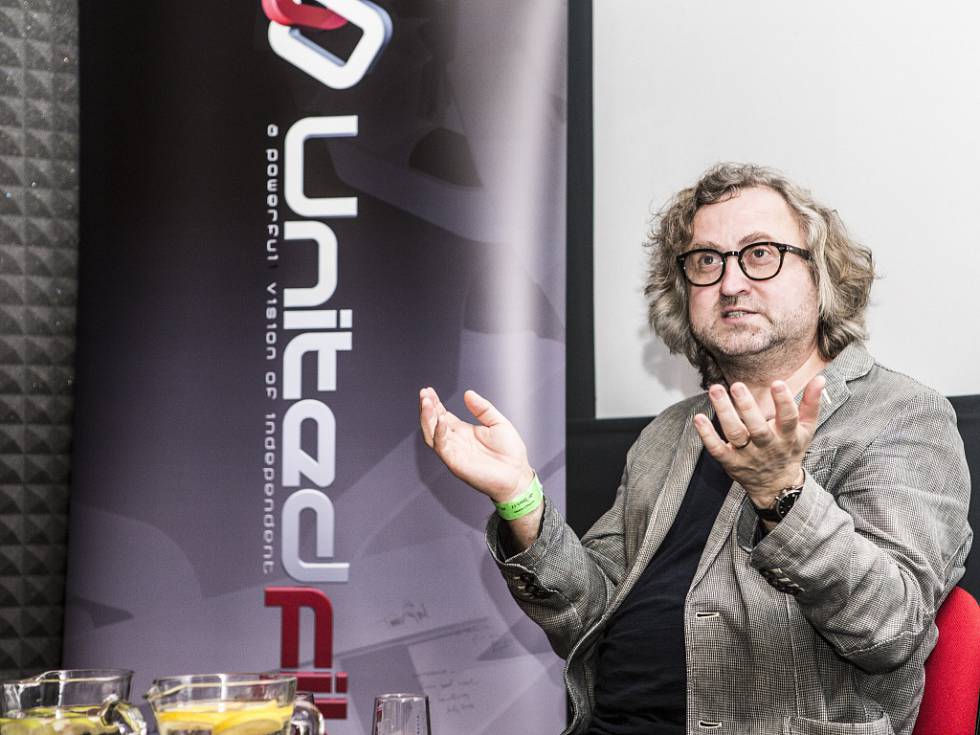 Curtain opens, lights darken, on the screen spectators witness the birth of the chain which is supported by the slogans of independent film.All end up into transformation from chain into new visual website Unitedfilm.Vítek Formánek hands a film flap to Petr Jarchovský who imaginary started new era of independent film. After this the massively enlarged picture of Jan Hřebejk on the main page on Unitedfilm homepage appears on the screen along with bonfire cracks from the speakers to celebrate this event.That is the way how new Unitedfilm homepage was christened. This happened on the independent movie festival Cinema Open with assistance of two Czech elite film makers.Then two separate master class sessions were led by aforementioned men and their first movie " Pějme píseň dohola" was screened.
 Indenpendent film is creative freedom
This was the pinnacle of 10 months hard work, contacts with filmmakers from all over the world. This was the end and new beginning at the same time. New homepage for independent film was created where we would like to present famous and up and coming filmmakers from various countries, show their views and echo their experience.We won´t omit technical side of film making either.Whole project was created by Radek Hochman and Ondřej Krejcar and our philosophy was talked about at the end of seminar run by film writer Kamil Fila.All who attended the session could hear that old structure of film making in Czech Republic is on the verge of collapse.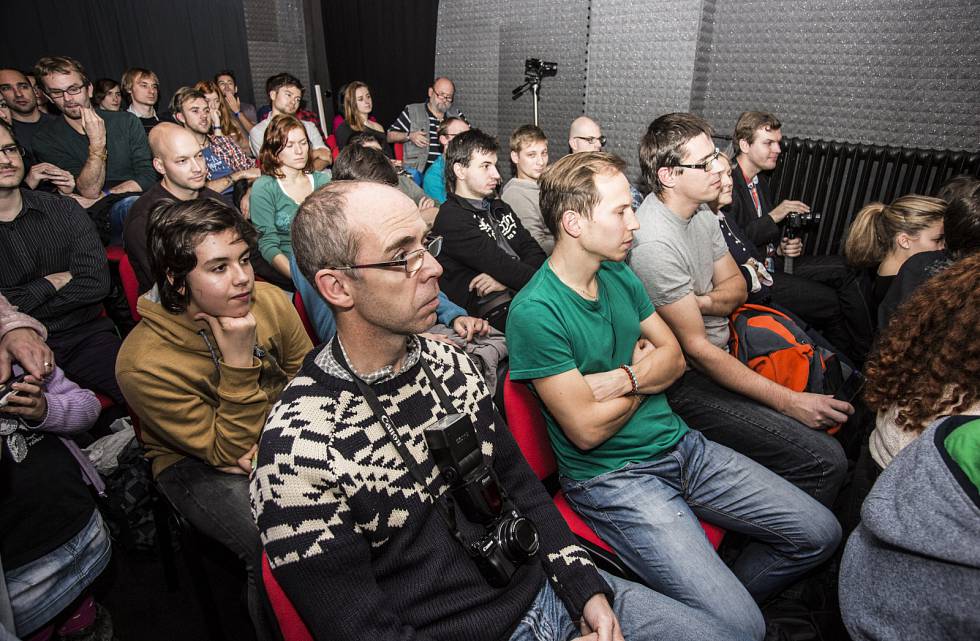 For us, Unitedfilm, is the most important freedom of creativity and production independence when author is not tied with producers demands and doesn´t have to alter the film story according to financial demands. We are aware that it will take time to define exact borders of the independent film in Czech Republic but people must learn to appreciate and take notice of it. Cinema Open showed, that we have potential and we can go forward in the world of independent and free filmmaking.
Foto: Ondřej Littera, Denik.cz